Your outdoor living remodel in Cape COD
Is your family looking for a place to unwind, work from home, or entertain guests? An outdoor living space is a perfect escape to enjoy fresh air from the comfort of your home.
Whether you want to remodel your current backyard or expand your house with a new open-air addition, the experts at CPP Home Building and Remodeling can help you design an outside living space that fits your budget, lifestyle, and needs.
Whether your yard is a blank canvas with little landscaping, or the current outdoor styling is in need of a remodel, CPP Home Building and Remodeling can help. Our experienced designers are ready to help turn your ideas into the perfect Cape Cod outdoor living space with the help of our team of talented designers and craftsmen.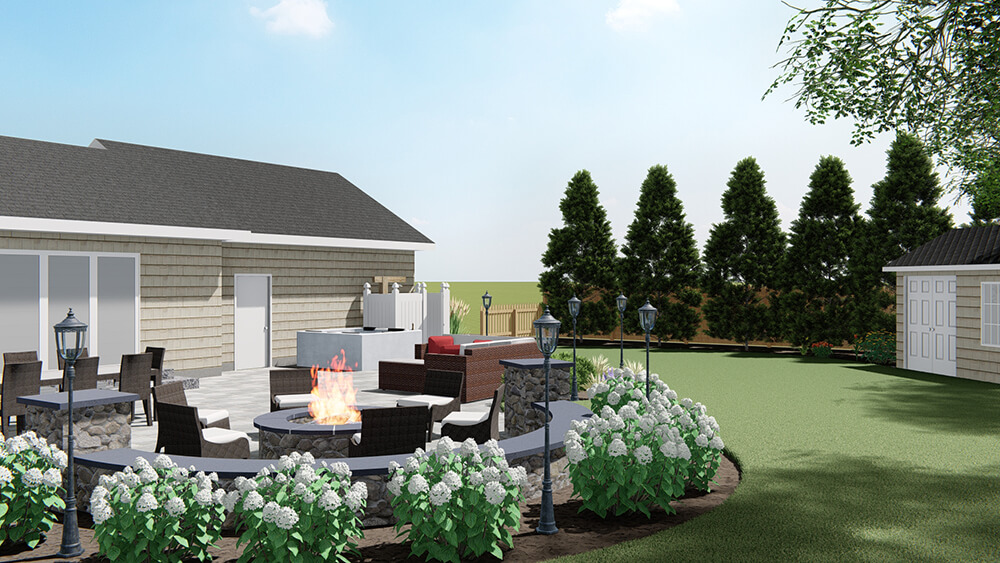 Cape Cod Outdoor Living Space
Outdoor living has evolved over the years. It extends the living and entertaining space into your backyard bringing all the comforts that you have inside your home to your back yard. At CPP Home Building and Remodeling our designers and masons can help turn your yard into a stunning outdoor retreat perfect to entertain your family and friends for years to come.
There are many design options available when it comes to outdoor living remodeling in Cape Cod. One of the greatest things about remodeling your outside space is the chance to create a space where everyone wants to spend time together. From small retreat hideaways to large entertaining spaces, the options are endless! Bellow are some features to consider adding to your outdoor living:
Call Us Today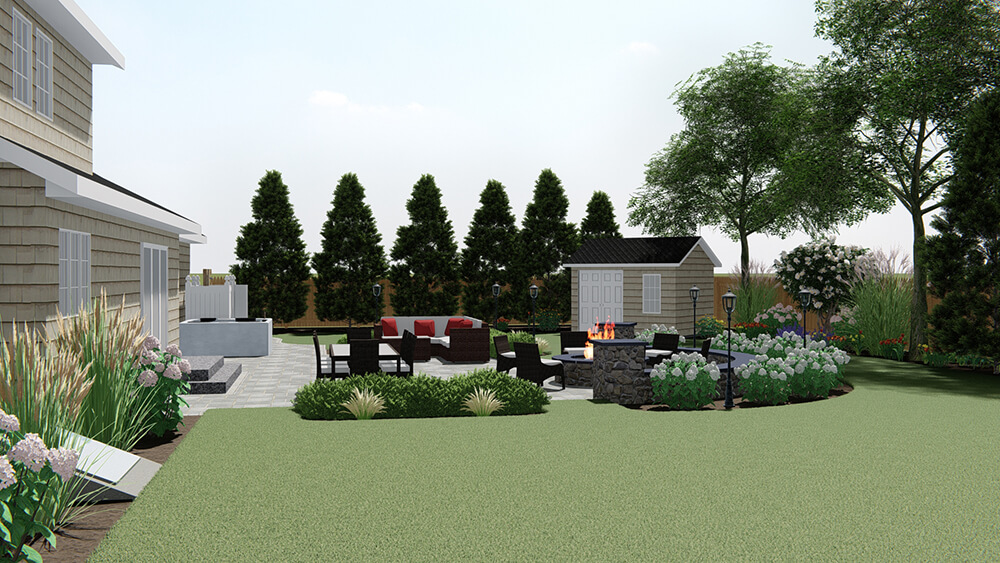 Common Features of Outdoor Living Include:
Patio
Custom Fire Pits and Fire Features
Outdoor Kitchens
Pool and or Hot Tubs
Retaining Walls
Plantings
Water Features
Outdoor Lighting
Paver & Natural Stone Walkways
Paver Driveways
Plant Bed Mulch
Unbeatable Benefits of an Outdoor Living Space
Expand your home outside
Have the space to relax and enjoy fresh air, read, study, or make memories with friends and family. CPP Home Building and Remodeling can customize your outdoor living space to fit all your needs.
Multiply your entertainment options
Host family and friends by gathering around a firepit, fireplace, or tasty barbecue from your outdoor kitchen. Relaxed poolside on a stained concrete patio or deck with a pergola overhead.
Add value to your home
Increase your Cape Cod home value by expanding your functional living space outdoors.
Plan Your Outdoor Living Space With CPP Home Building and Remodeling