Your home is great, but we can make it even better
Would you like to enjoy all the light and beauty nature has to offer without giving away any of the indoor comforts of your home? Here at CPP Home Builders & Remodeling, we can enhance your property with a gorgeous sunroom addition on Cape Cod that will not only serve as your go-to spot for relaxation, work, study, and spending time with guests and loved ones, but also increase the overall appeal and value of your house.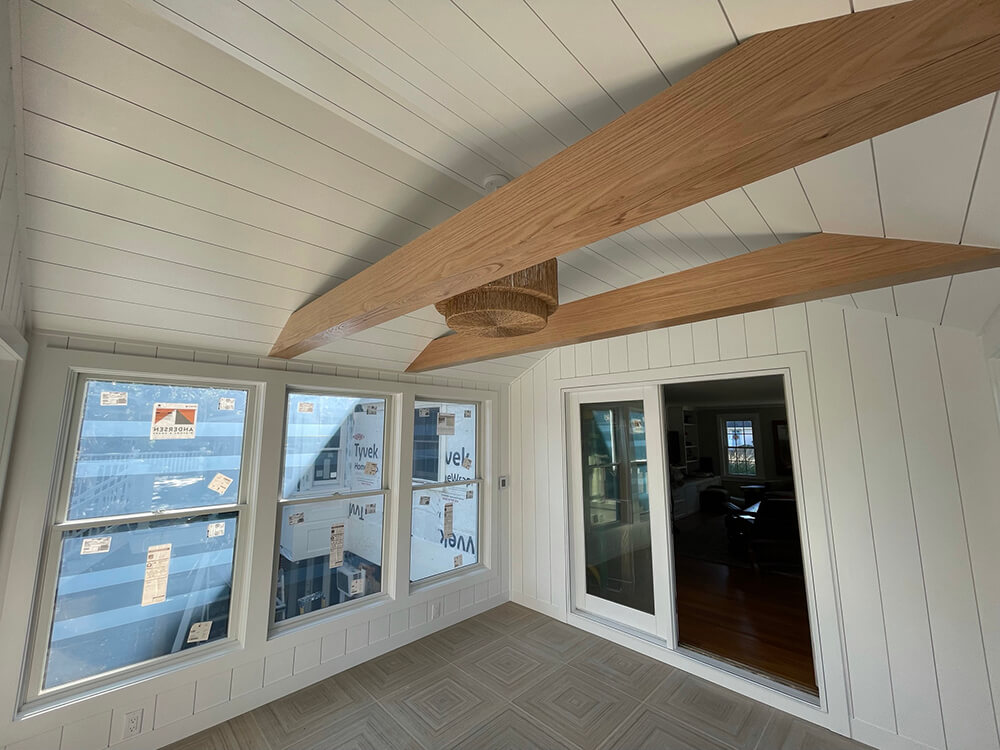 Meet our dedicated team of home improvement professionals
We have a crew of seasoned and knowledgeable experts who view every job as a chance to create a work of art that stands the test of time. Simply describe your ideas to us and determine a budget, and we'll take it from there. From enclosed porches and patio enclosures, to full four- and three-season sunrooms, you can count on us to treat every detail of your project on Cape Cod in a highly professional and meticulous manner.
Call Us Today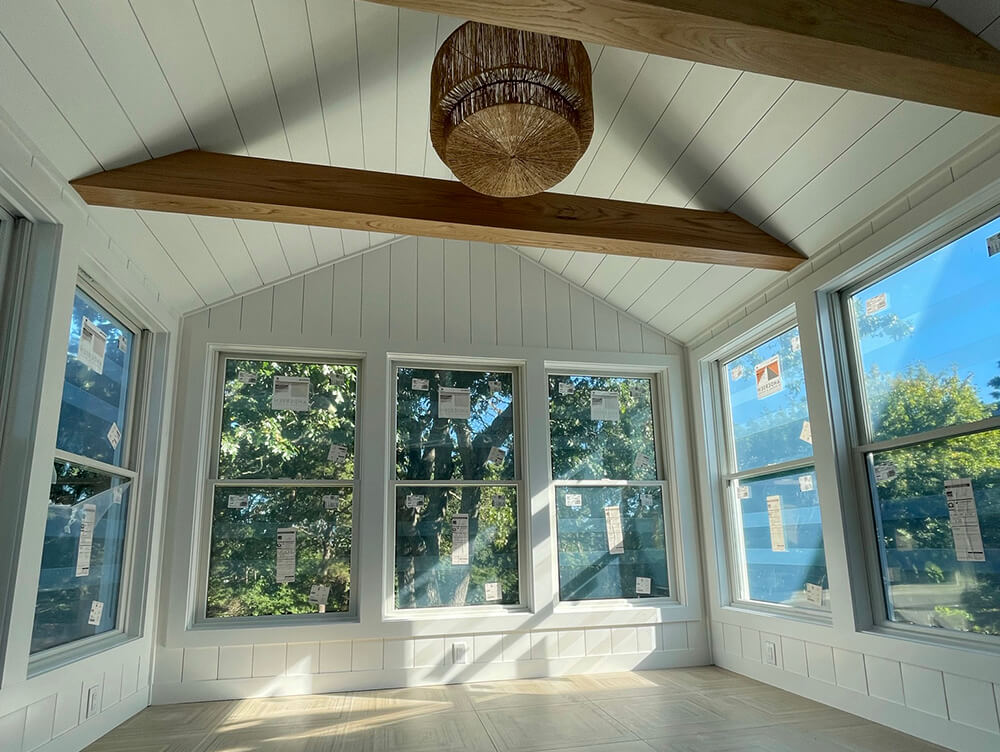 Our sunroom addition services on Cape Cod pull out all the stops
Also known as solariums, patio rooms, outdoor enclosures, and sun porches, sunrooms are enclosed structures with window-like walls and screened openings that can be closed or opened as needed. Although they're typically attached to a home, they can also be constructed as their own separate buildings. Whatever your needs and ideas may be, our crew will bring them to life using high-quality materials and craftsmanship that ensure excellent value for decades to come.
Client-focused sunroom addition company on Cape Cod
Our 3-step process has yielded great results time and time again
1. Preliminary consultation
We'll start by organizing an on-site consultation at your home. We'll use this opportunity to take a look at your property and learn about your ideas, wishes, and must-haves for your project. We'll help you set a budget, select the most suitable materials and products, and offer our own input on how your project could be optimized to meet your requirements.
2. Customized design
We'll prepare a number of early designs for your project and present them to you during our second meeting. We'll further polish these designs with your assistance until we arrive at one you're happy with. Once we've agreed on a final plan and a starting date, we'll provide a Construction Contract Agreement for you to sign.
3. Construction
Our builders will plan, coordinate, and construct your new sunroom using resilient and eye-catching materials. All tasks will be carried out in accordance with accepted construction methodologies and comply with local health and safety standards on Cape Cod. Upon completion, we'll ask your permission to include photos of your new sunroom in our online catalog.
Could Your Cape Cod Home Use a Little More Sun?
Frequently Asked Questions