Expert basement renovation brings your vision to life
We're a family-owned and operated company that's been providing local residents with high-quality basement remodeling and renovation on Cape Cod for many years. We'll closely listen to your needs and ideas and transform your basement into the area you need and want. You can rely on our experienced design and construction teams to generate and execute a detailed plan based on your requirements.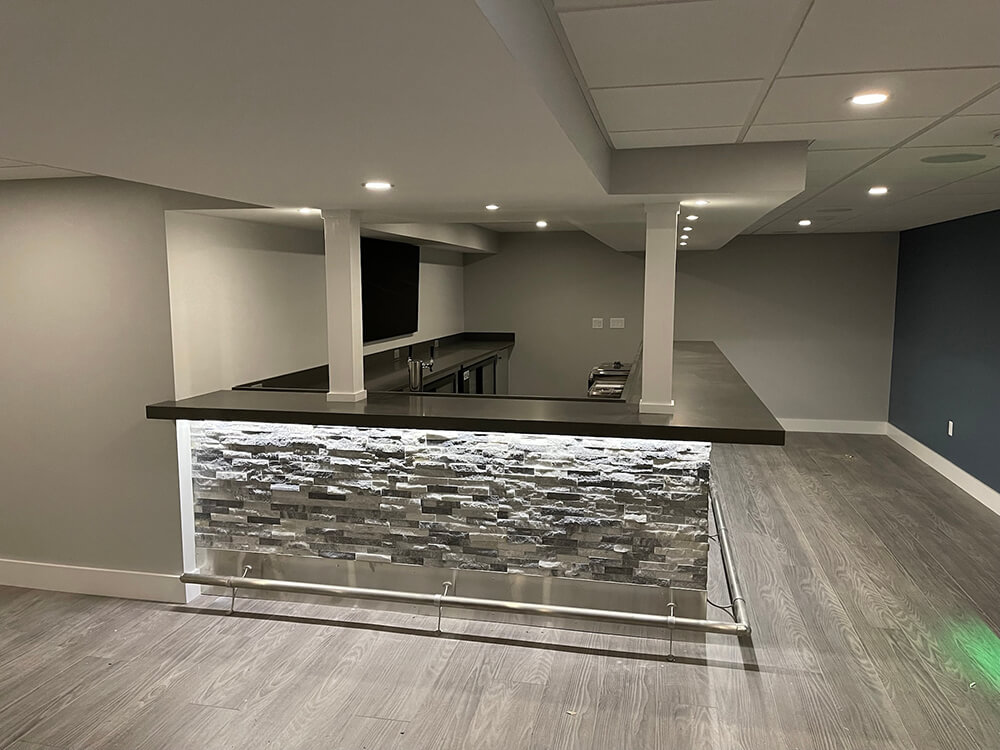 Meet your experienced basement remodel contractors
Our company is here to finish your basement, renovate your existing space, or perform a complete basement remodel in your home on Cape Cod or the nearby area. Our designers and contractors will give your basement new and usable space that you've always needed. Just inform us of your wishes and let us handle everything else.
We have the right set of skills and knowledge and we use appropriate cutting-edge tools, equipment, and technology to transform your basement into any room you need. From bedrooms, luxurious baths, and game rooms, to additional living areas and entertainment centers, you can count on us to take your ideas to the next level.
Call Us Today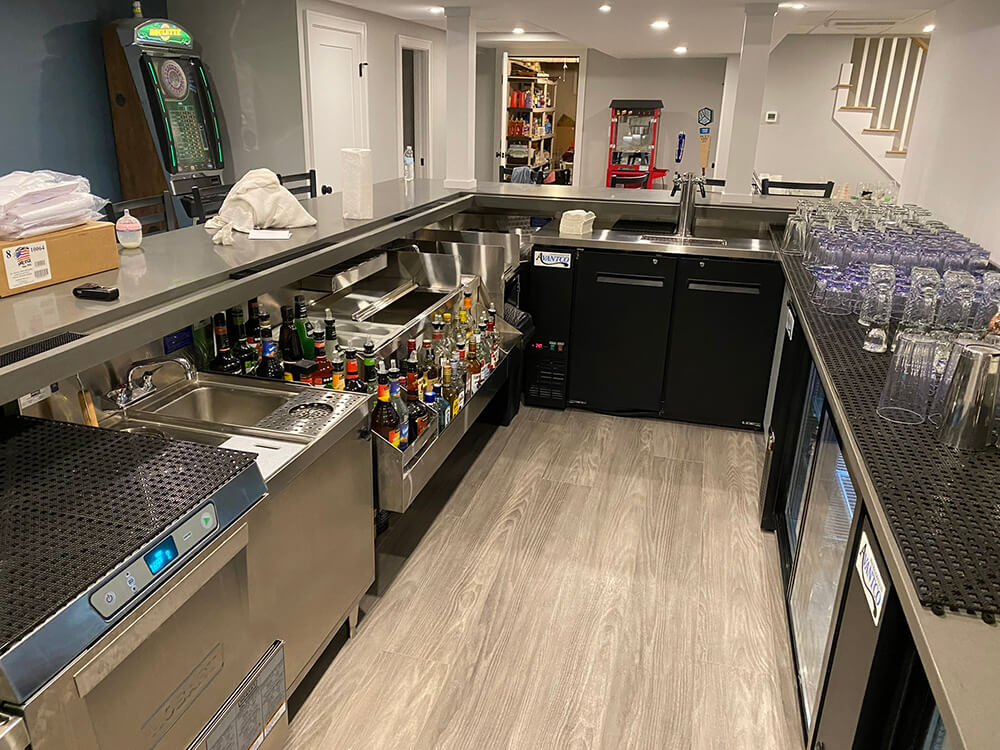 Expertise-based basement remodels
We have a team of visionary designers and skilled and experienced basement contractors and remodelers capable of successfully handling any project you have for them. We use advanced technology, top-quality tools and materials, and all our skills and expertise to provide you with the results you've imagined.
We're here if you need a complete conversion of your unfinished basement or a comprehensive remodel of your damp and tired underground area. We cooperate with industry-leading companies to upfit your basement with modern fixtures, amenities, and furniture that will suit the underlying idea of the renovation. Just tell us what you'd like us to do.
An in-depth process for successful & swift completion
We make basement remodels easy and streamlined
1. The first step is to consult with you about your needs & wants
We begin all our basement renovations by closely inspecting your property on Cape Cod and consulting you about any ideas, wishes, or requirements you might have. We'll also inquire about your maximum budget to ensure all the design proposals we provide are completely according to both your budget and and your needs. Finally, our experts will answer any questions you might have and provide additional essential information you require.
2. Our designers use your ideas to provide a wide-range of options
Once you present your ideas to our design team, they will take everything into account before providing several options you can choose from. Our proposals are thorough and exhaustive and include all vital components of a complete basement remodel, including amenities, materials, fixtures, appliances, lighting, and much more. That's how we're able to transform your basement into anything from a theater or home gym to at-home office or secret lounge.
3. Our contractors begin construction & bring fast turnaround
Once you decide on the type of basement remodeling you want and all the details of your project, our contractors start with the actual construction work. They work expertly and tirelessly to ensure maximum efficiency and quick turnaround. Once the construction phase is done, our team moves on to perform all the necessary installations and finishing touches before furnishing your new basement according to your choices. All that's left to do is to enjoy your new space.
We'll transform your basement in no time!
Frequently Asked Questions