Enhance your property with a professional bathroom addition
Having spacious and highly functional bathrooms is more than just a matter of convenience: it's necessary to meet the needs of a growing family. At CPP Home Builders & Remodelers, we have a crew of expert bathroom addition contractors on Cape Cod who possess the training and experience needed to realize your vision without exceeding your budget or going over schedule. Contact us today and reap the benefits of working with a company that routinely goes above and beyond to ensure its clients' satisfaction.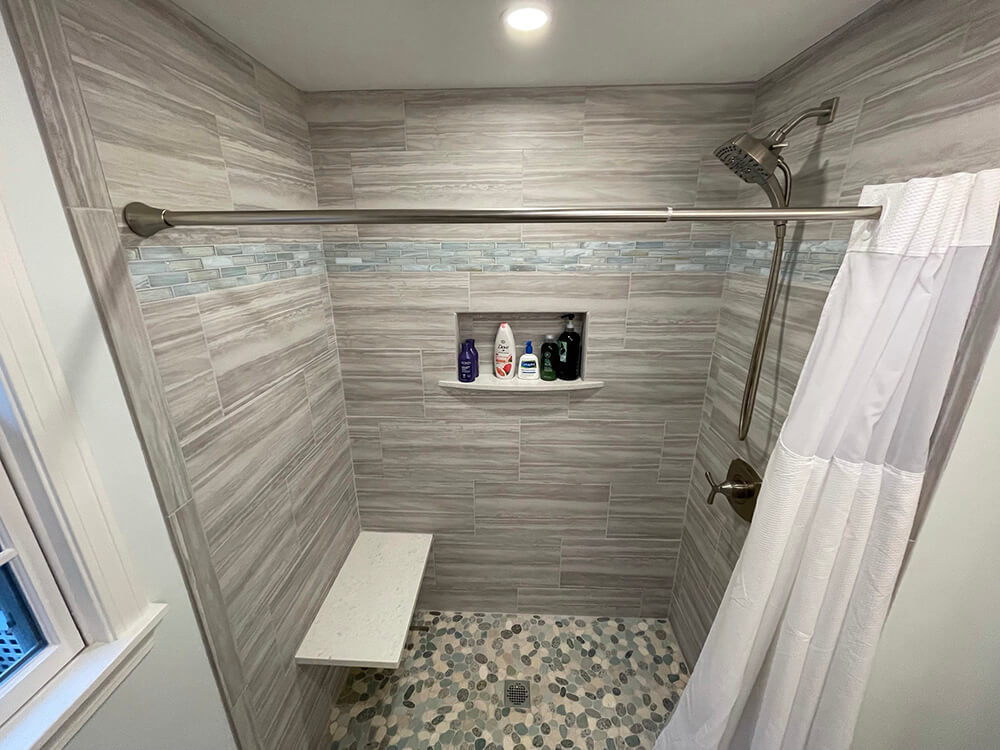 Make your home truly your own with our help
Looking to refresh the interior decor of your bathing areas? Want to create a dedicated nook for a large hot tub? Or perhaps you'd like to enlarge an existing space or even expand your house with a complete bathroom addition? We can do all that and more. Our clients on Cape Cod can choose from a wealth of options when it comes to sprucing up, changing the layout of, or even increasing the size of their properties. Simply tell us your preferences and we'll implement them using time-tested tools, techniques, and materials.
Call Us Today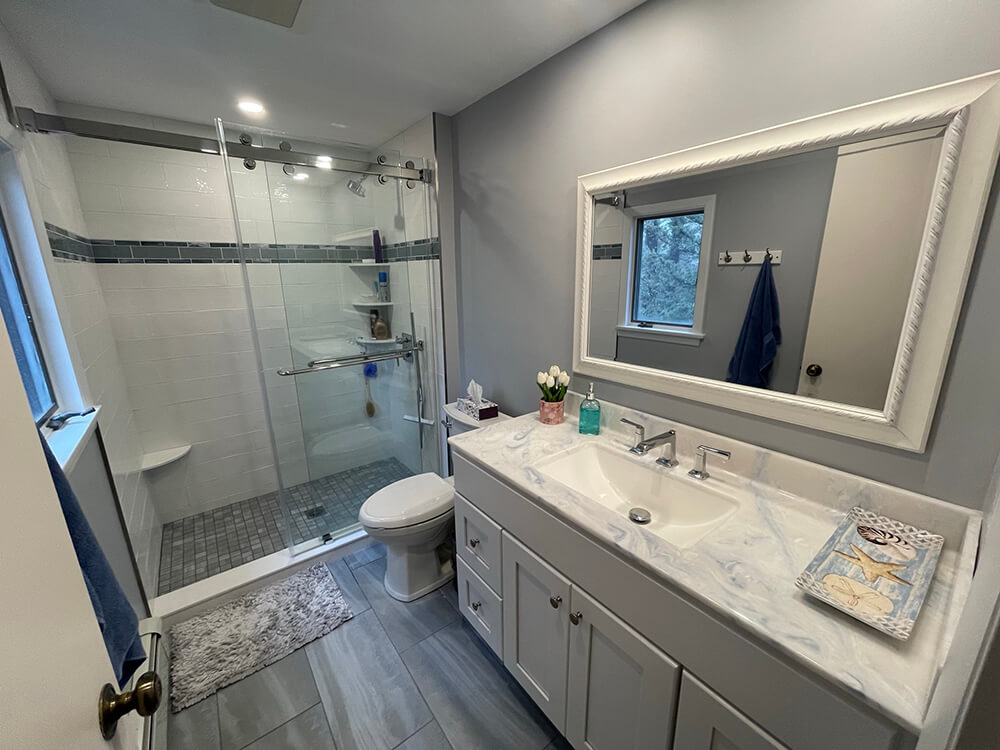 Personalize every aspect of your bathroom addition on Cape Cod
Aside from decorative elements, your home improvement project can also include various specialized features. These include extra windows, safety bars, heated flooring, more ventilation, altering the positioning of plumbing elements, ADA-compliant toilets and bathtubs, and so on. If there's a specific functionality you need, don't hesitate to let us know and we'll find a way to make it work. Whatever your wishes may be, you can count on us to implement them using quality construction that will stand the test of time.
Entrust your bathroom addition to a competent team
Our multi-step process consistently delivers outstanding results
1. Consultation at your home
Once you've reached out to us, we'll arrange a meeting at your home on Cape Cod. During this consultation, we'll examine your property and ask you a few questions about your preferences, requirements, and budget. Our designers will offer their own recommendations on how to implement your ideas in a manner that fully meets your needs and increases the value of your property.
2. Customized design
We'll use the data we gathered during our initial consultation to create a few early designs for your bathroom addition. During our second meeting, you'll give us your input on the detailed drawings and 3D renders of these designs. We'll further refine and optimize them until we've found a design that's in line with your needs and budget. You'll then give the project a go-ahead by signing our Construction Contract Agreement.
3. Construction
Our bathroom addition contractors will set to work bringing your project to life. We'll carefully plan and execute every task using quality supplies and accepted methodologies. All processes will be performed in compliance with the relevant laws and standards on Cape Cod. Once we've completed the finishing touches, we'll give you a final walkthrough and ask your permission to take photos of your project for our online showcase.
Reach out to us and watch your project take shape.
Frequently Asked Questions