Expert interior remodeling services per your ideas & requirements
Our award-winning company combines high-end materials and quality craftsmanship to deliver modern, practical, and luxurious interior remodeling service on Cape Cod or the nearby areas. We specializes in performing a wide range of professional home improvements and renovations in different areas of your home.
Our design-build process takes you from the initial consultation and design all the way through to construction and completion. We offer a seamless and streamlined experience at reasonable prices. What's more, we bring you a unique client experience during every step of the process.
A varied portfolio of services for your home's interior
Our design-build process for an interior remodel you want
Our company focuses on making our interior remodels a strategic and collaborative process between our customers and our experts. This is how we tailor every project to specific individual needs of our valued clients. We do much more than simply pick your wall color, select materials, and install products. We provide advice and inspire our customers to come up with their own, unique creative designs which we'll transform into reality.
Our streamlined approach to interior remodels includes three phases: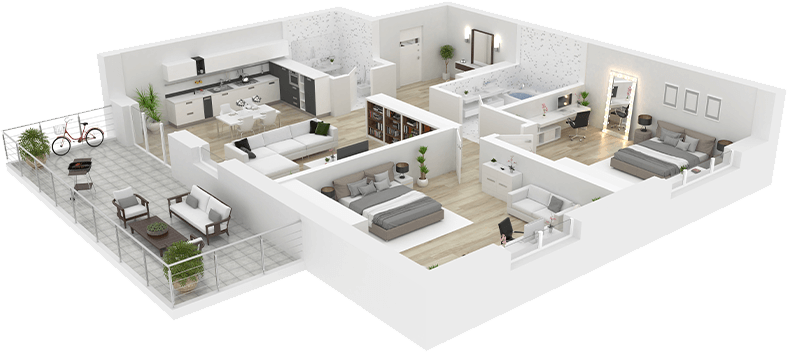 Initial consultation
Our team will inspect your space, discuss your ideas for interior remodeling and home renovation, and get started on designing a suitable solution you'll approve.

Design phase
Our expert designers will provide a comprehensive design proposal that's entirely based on our agreement and your budget, requirements, wishes, and ideas.

Construction phase
We deliver high-quality craftsmanship and results through skill, experience and dedication to excellence. We use a BuildClean dust control system.
Frequently Asked Questions
Transform Your Home with The Help of Accomplished General Contractors.