ENSURE YOUR YOU HIRE THE LEADING EXPERTS IN THE FIELD
Sturdy materials, spaciousness, and practicality are considered the three most crucial qualities of any residence. Whether you're living a single lifestyle or you're a growing family, your new property should meet all these requirements. Our company, one of the best custom home builders in the area, has been creating unique and cost-effective new home construction across Cape Cod for many years. Leave it up to our experienced specialists to bring your residential project to life.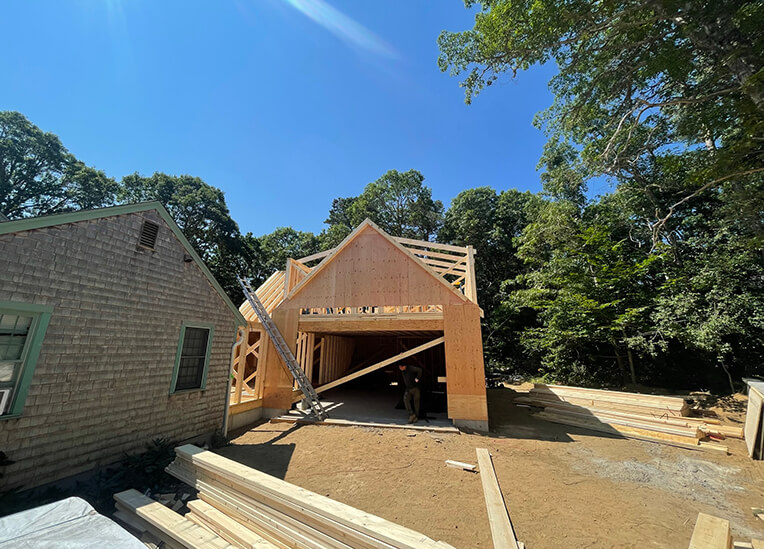 We carry out new home construction in line with the highest standards
By engaging our seasoned home construction contractors and custom home builders near you, you'll be able to start fresh without compromising on quality. With most vacant lots, the sky's the limit. When you sit with our designers, we'll get acquainted with your concept and ideas and work together to build your home just like you imagined it. The final result should include comfort, practicality, full design control, quality materials, and optimal use of the available space for your modern home on Cape Cod.
Call Us Today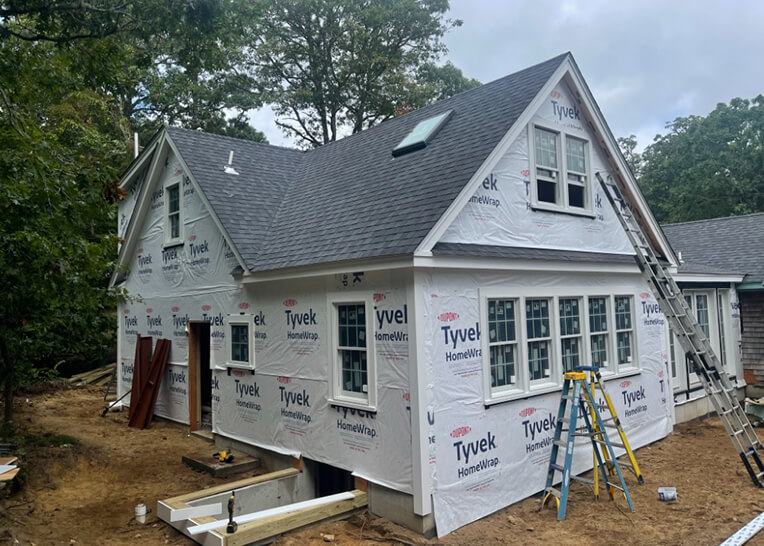 Make the most of your project
Our team of experts is capable of pulling off any type of project on Cape Cod, from designing the general layout of your new home construction, planning the electrical and plumbing work, to adding ADUs, lofty recreational spaces, second-story constructions, and bump-outs. Whether you're planning a home with several guestrooms, an open plan layout for your family, or a small single-story home for your retirement—the choices are endless, and our experts can help.
Our client-focused philosophy puts your mind at ease
With our streamlined process, we reduce hassle & maximize convenience
1. Face-to-face consultation
We focus on providing you with the most positive experience. It all begins with an on-site consultation at your selected location. During this session, our seasoned designers will assess your lot and talk with you about your needs, preferences, and wishes, for example if you wish to create an open floor plan. You'll be given a couple of professional ideas and tips, in order to make your new home construction a success.
2. Customized design
After we take your budget and input into consideration, we'll draft the initial blueprints for your new construction on Cape Cod. You'll review the detailed drawings and 3D renderings for your remarkable creation, and we'll work together to tweak and optimize them. Eventually, we will end up with the ones that are fully in line with your requirements. Once you give us a green light for the final draft, our team will prepare a Construction Contract Agreement. With your signature on this document, the work on your construction project can start.
3. Construction works
Your new home construction will be carried out using high-end equipment, durable materials, and tried-and-true methods. We use quality materials to ensure your new house lasts for years to come. Our crew is skilled at conducting a variety of tasks, so every aspect of your project will be handled with professional care. We ensure your satisfaction with the results and with your approval, we'll gladly include your project in our online gallery.
Get in touch with us and create the home of your dreams.
Frequently Asked Questions