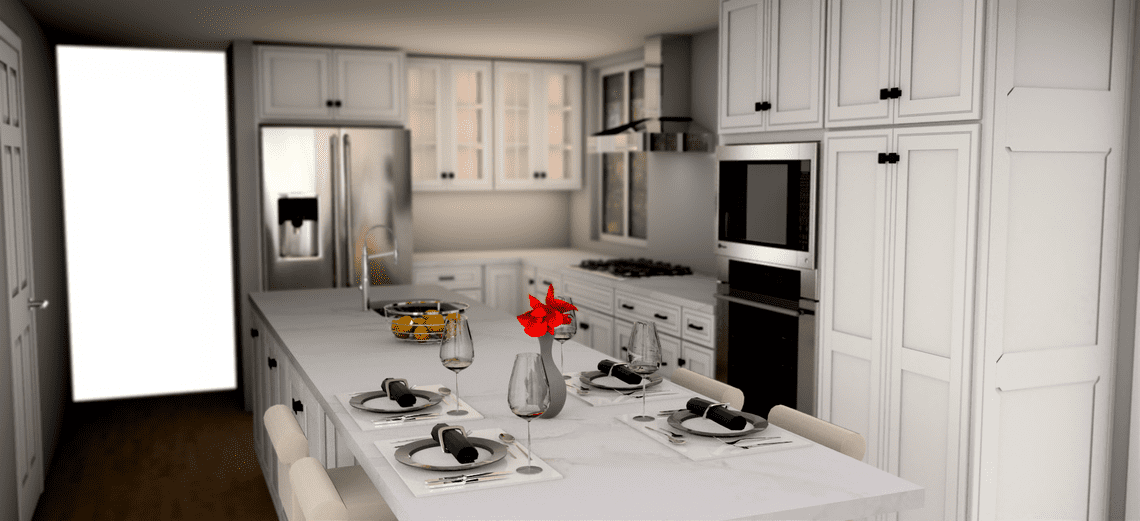 Are you wondering if it's time to remodel your kitchen? Maybe you've been thinking about it for years or maybe you recently bought your home. The truth is that remodeling your kitchen has many benefits.
The kitchen isn't just a place to cook and eat. It's the beating heart of any home. This is where family and friends congregate during parties, where midnight snack discussions take place, homework gets done, and major decisions are made.
There are countless good reasons why you might want to give your kitchen a makeover.
Meet unmet needs: Eliminate inconvenience. Improve Functionality. Update an Awkward Layout.
Personal aesthetic: Update Deteriorating Materials. Create a space that meet your family's needs. Whether it's more cabinet and pantry storage, counter space, gourment features.
Take Advantage of New Technology and built a smart kitchen from the ground up. If it doesn't fit your lifestyle, a kitchen remodel can make it the kitchen of your dreams.
Energy efficiency. It's never been a better time to remodel for energy efficiency: efficient windows, efficient lighting, efficient appliances.
Boost Your Home Resale Value. A newly remodeled kitchen can add significant value to your home— really usefull when selling as buyers  are picky about kitchens and will alsmost always choose a home that's remodeled.
Get Started with your Kitchen Renovation
You Deserve Better! Start thinking about what you want in your dream kitchen and call Cape Ptoperty Pros at 508-292-1562 for a consultation.