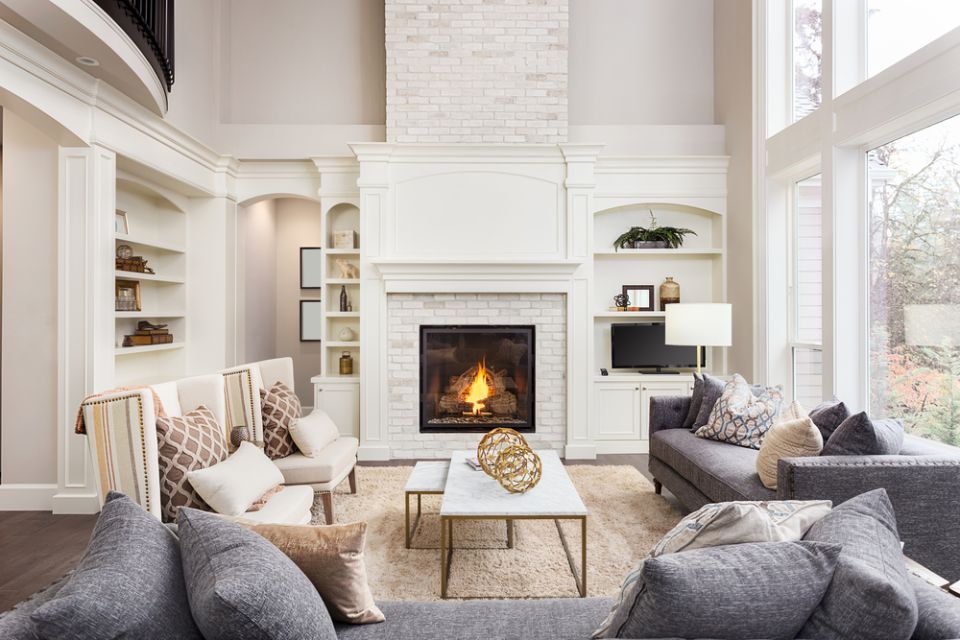 It's no surprise that any addition to a home can boost the value of the property, as well as increase the livable square footage and overall appearance of the house. From small upgrades and add-ons, to major room additions and installations – there are a ton of home addition projects to consider this year.
Here is a list of the top 7 ideas from Cape Property Pros to make your home feel newer and comfier by adding space and amenities that you and your family are sure to love!
Additions can be grand, such as building on second additions or two-story spaces, but they don't need to be. From bump-outs to micro-additions, there are plenty of smaller ways that will greatly impact your home's comfort while optimizing your floor plan.
Here are 7 small, large, and unexpected home additions to inspire your renovation plans.
Second-Story Addition (aka building up) – .When creating your home remodeling plans, remember that adding a second story makes sense if your lot is small and you want to preserve as much open space outdoors as possible for gardening, outdoor living, or simply an adequate sense of separation from neighbors. Your second story addition could be a partial or full additional level of the home. As homeowners crave more square footage, or accommodate aging parents, building a second story can be the best option. Adding a full second story to a house involves tearing off the roof and building a whole new upper level from scratch. This is likely what you would do if you're adding a second story to a ranch-style house.
Build A Dormer – By adding a dormer onto the first or second story of your home you will bring in more natural light and add more space. Dormers not only expand your attic – they also enhance the curb appeal and make your home look larger. This is a creative solution for your home while being cost-effective.
 Consider a Bump-Out Addition  – House bump outs are small extensions (or micro-additions) of rooms that can be considered extra square footage. Bump-out additions can be as small as two feet and as large as 10-15 feet. Many homes in  Cape Cod, MA were built decades ago, before the idea of open concept kitchens became popular. Expand your kitchen's square footage by turning a flex space or bump-out addition into a walk-in pantry or breakfast nook. Some other bump-out ideas for small rooms include creating a window nook in a living room, building a walk-in closet, and adding a space for a bathtub in a bathroom, or double vanity,
Incorporate a Mudroom Addition – While many homes have entryways, an entire mudroom addition is a handy way to keep shoes, coats, and backpacks all organized in one space. Installing wall hooks, built-in cabinets, lockers, or cubbies during the remodel adds both additional storage and visual appeal. The mudroom is set to be one of the fastest growing trends in Cape Cod.
Room Addition Over the Garage – Creating a bonus room or apartment over a garage is a great way to add extra square footage without turning your home into a mess. With the foundation of the garage already in place, all you need are walls and a roof. Once it's finished, you can rent it out or use it as a guest bedroom.
Change the Front Porch into a Sunroom – If you love spending time on your front porch, enclose it and turn it into a sunroom! In order for your porch to be considered livable square footage, it needs to have heating and be accessible from the house. Make your sunroom addition feel like a second living room with lamps, comfortable furniture, and plenty of seating.
Turn an Attached Garage into an Extra Room – An attached garage can only be considered additional square footage if you don't use it as a garage. Instead, consider turning your garage into a gym, art studio, home office, or craft room! Another option is to use this space for a guest suite, mother-in-law apartment or a luxury master suite, including bathroom. Removing the garage doors and installing a new wall or French doors to make the space look like a part of the home will increase the costs, but it will also enhance its value.
If you're considering a home addition, schedule your in-home estimate to learn how our expert design-build team can create a house extension that surpasses your expectations. Call Cape Property Pros today, or fill out our simple online form now to get started.