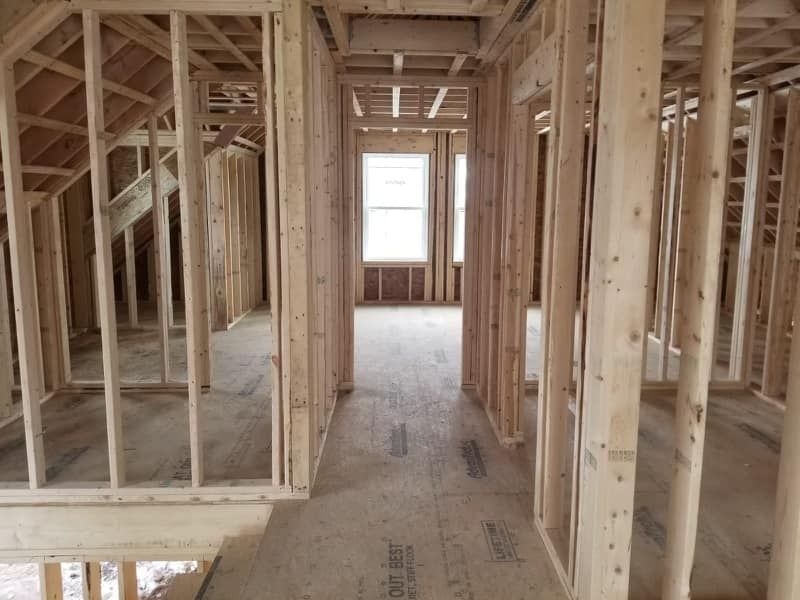 Ultimate Guide to Home Additions
You love your Cape Cod neighborhood! You've got fantastic neighbors; your kids love their school and their friends. Maybe you've been in your home for a long time, or maybe only a few years. Whatever the case, it's likely that at some point, you may start to feel cramped, or that not all of the spaces function the way you'd like them to, or that there are spaces you wish your home had. You don't want to move, though! The right multi-story home addition can give you the function, style, and dependable structure that you need.
A successful Home Addition must:
Have the right design solution

Facilitate the right flow of traffic

Offer more space (square footage)

Be within your budget

Hire a qualified contractor
Our professionals at Cape Property Pros will guide you to ensure that your home addition is exactly what you need, no matter where you live in the Cape Cod area.
What is a Home Addition?
As the name implies, a home addition is a means of building onto an existing house. A home addition can be a smaller project, like adding a sunroom, or it can be more extensive, like adding a master suite or an in-law suite with a kitchen and bathroom.
Let's look at two types of additions that you'll want to consider as you think about your home renovation project: multy-story addition and multi-room addition.
Multi-story Addition
A multi-story sddition is, of course, the addition of a story to your home. There are 3 common types of multi-story additions, and the one you choose will be dependent on your preferences, budget, foundation requirements for additing a second story, and building regulations:
Build from scratch
Remove and replace the roof
Expand
Multi-Room
A multi-room addition involves adding more rooms to your home to create more space as your family's needs change: Perhaps you are working from home now and you need a home office. If you have growing children, a family room and a half-bath would accommodate frequent visits with friends and family. Multi-room additions may be on a single story or on multiple stories, depending on your budget, preferences, and the available space.
Advantages of Home Additions for Cape Cod Homeowners
You are probably asking yourself, "Is a multi-story home addition right for my home?" The answer is, "Yes, absolutely! There are numerous advantages to adding to your existing home. Here are five great ones!
An addition can help you stay in the home and neighborhood you love. Your children won't have to change schools and will get to continue to make memories with their friends from class and down the block.
You'll gain more usable square footage. Whether you need a storage room, an extra bedroom, study, or playroom, a multi-story addition can give it to you, and make traffic flow more smoothly throughout your home.

You'll have additional space for family members and guests when they visit.

You can rent out the rooms for additional income. There are plenty of people wanting to visit Cape Cod throughout the year.
Save the hassle, time investment and cost of finding a new home and moving. Whether you add a couple of rooms or more, an addition can be a better investment than moving. Plus, you'll save yourself the stress of packing up a home, putting it on the market, and purchasing a new one, while reaping the benefits of extra space.
What is the design-build process for a multi-story home addition?
As you consider a multi-story home addition, you're probably wondering about the specifics of the design-build process. You may also be wondering whether you should choose a design-build contractor or an architect.
Benefits of working with a design-build contractor
First, let's talk about the benefits of choosing a design-build contractor rather than a residential architect. Working with a design-build contractor instead of separately hiring an architect and a builder means that:
Your renovation will be completed quicker
The process will be more thorough
The project will be less expensive
You don't need to coordinate among multiple parties when you work with a design-build contractor. They handle every aspect of your home renovation from start to finish. Because of this, work happens faster, and is more thorough—nothing is missed or overlooked—and you aren't paying multiple people for their expertise, time, and labor.
You also avoid the "triangle of tension" that can exist between the homeowner, the architect, and the builder. The more people who are involved in the process, the more coordination has to happen, and communication among all parties is key. This may not always happen, which causes stress for everyone involved. The project often runs longer, and that means that the homeowner ends up incurring more costs.