Think Green: Decking & Rail Systems
Composite decking and rail systems for added strength and stability – we give you more choices, and better quality, for your investment.
From pressure-treated wood to composite decking, at CPP Home Building and Remodeling we offer a wide variety of customization options that make it easy to create your ideal outdoor entertaining space. We provide our Cape Cod homeowners with access to a superior range of available styles, materials, and color options for your new deck.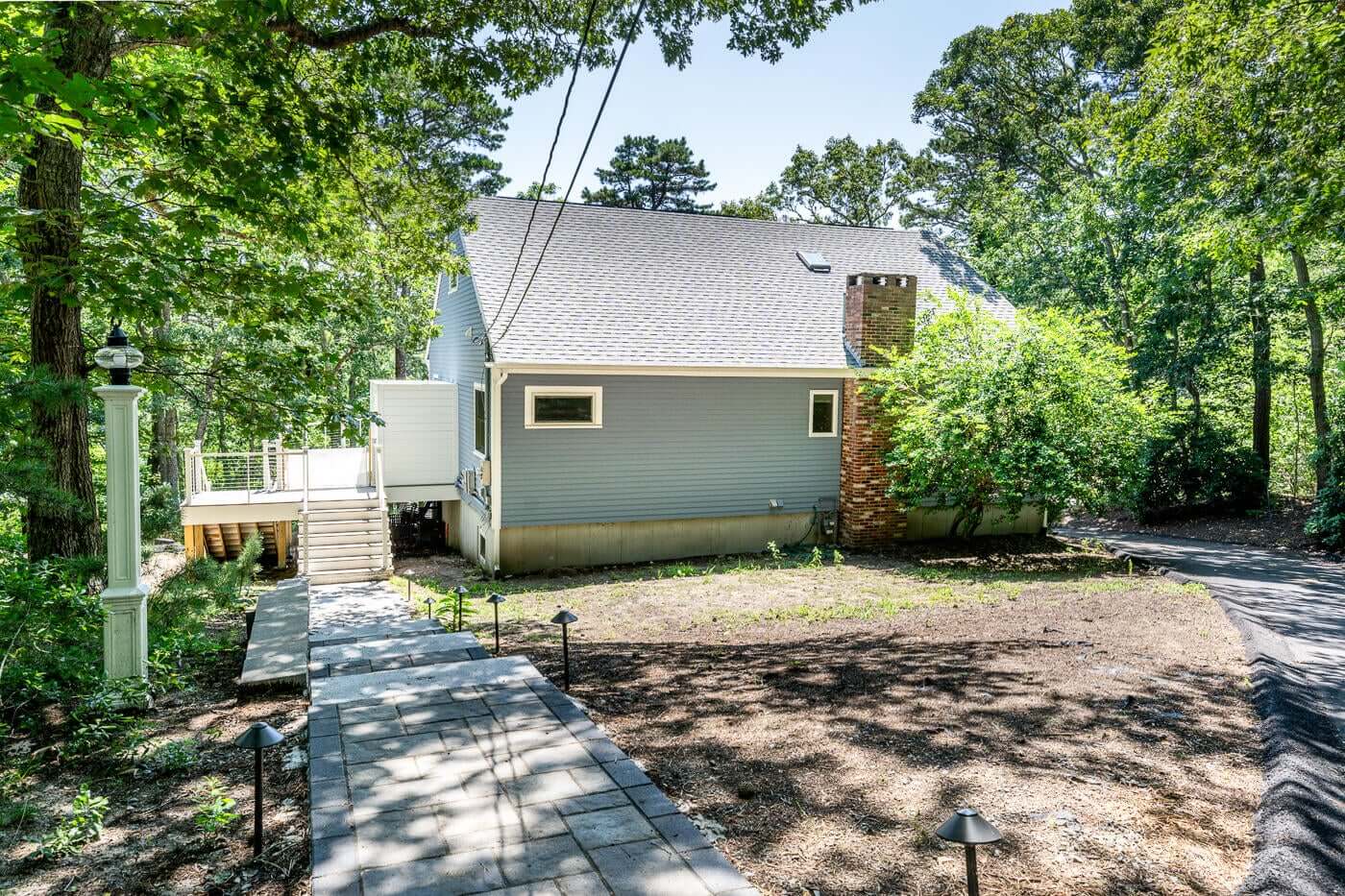 Deck Design & Installation in Cape Cod
CPP Home Building and Remodeling build only sturdy, secure, solid, long-lasting new and replacement decks out of a variety of materials.
Are you considering updating your current, out-of-date deck? Or maybe you're ready to build a new deck for your Cape Cod home from the ground up. Whatever it is you're looking for, the expert design team and skilled craftsmen at CPP Home Building and Remodeling can help you create an outdoor living space that you'll fall in love with.
Call Us Today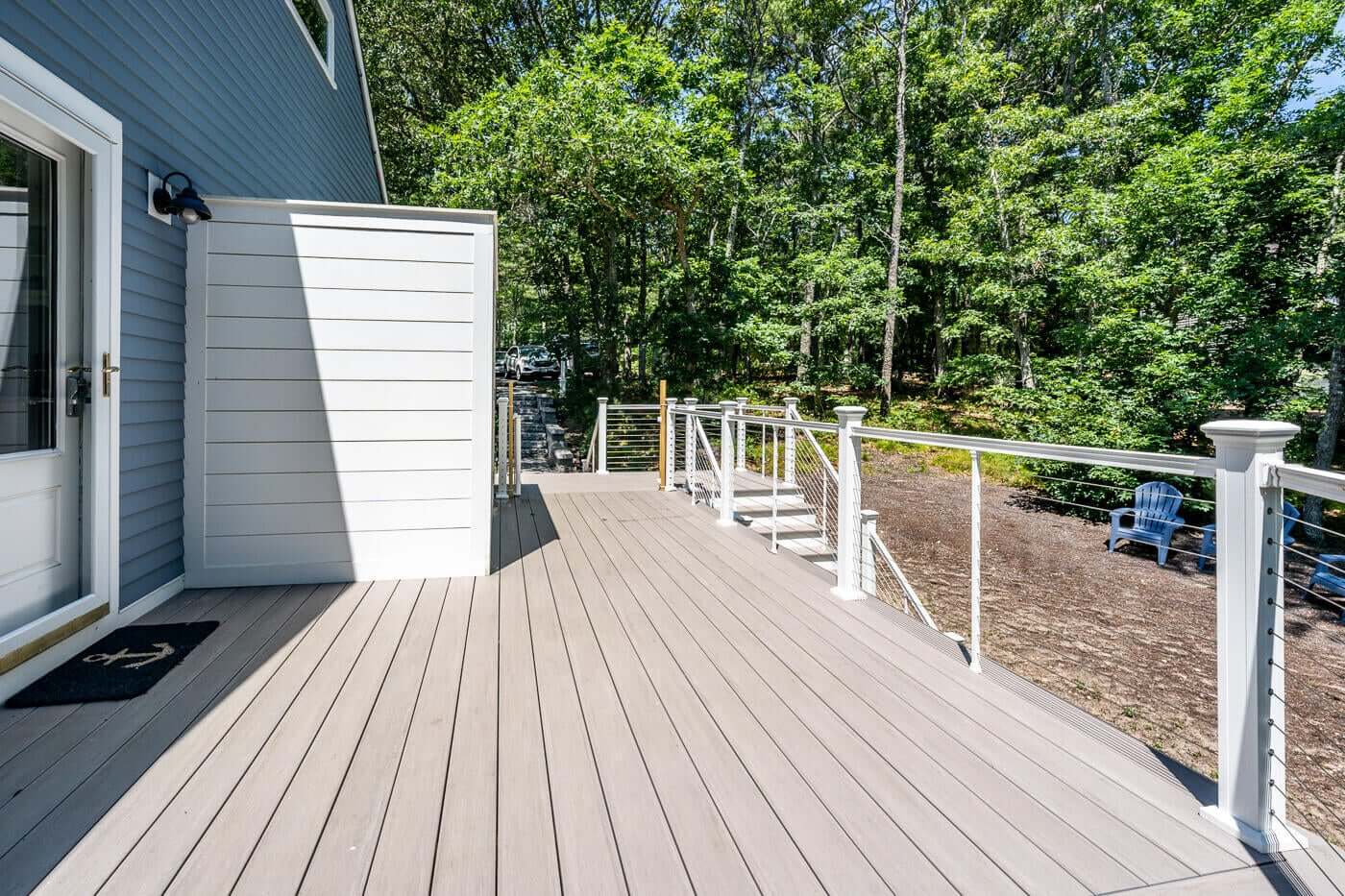 Composite Decking
While pressure treated lumber still remains the most popular decking material due to its relatively low cost, composite lumber is becoming increasingly more popular. It is available in an ever widening number of styles and colors. It won't deteriorate like regular lumber, giving it a much longer life cycle. This gives it a lower life cycle cost and a lower impact on the environment. Many manufacturers of composite decking use post consumer products in the manufacturing cycle. Ask our professionals at CPP Home Building and Remodeling about the pros and cons of every decking material option so you can make an informed decision about your deck.
Composite Deck Railing
CPP Home Building and Remodeling offers composite deck rail from most major manufacturers. Mix & match colors & styles to get the look you want.
Trex Deck Railing
Azek Deck Railing
TimberTech Deck Railing and more
Glass & Cable Railing Systems
Cable Deck Railing and Glass Deck Railing add a sophisticated, upscale look to any deck or patio. Interior spaces, stairs, & landings look great with cable or glass rail too.
Composite Decking
Composite decking is available under a number of brand names and is often called plastic wood, but it is actually a blend of wood fibers and recycled plastic that accepts paint or stain. A low-maintenance material, composite doesn't need annual sealing and won't splinter or rot.
Pressure-treated Wood Decking
This is by far the most popular decking material because of its longevity and relatively low cost. Pressure-treated lumber is usually southern pine that is impregnated with a preservative to prevent rot and insect infestation.
Mahogany Decking
Available in a variety of species, mahogany ranges widely in color from light yellow to a dark red. Some varieties accept stains and resist rot and insects better than others – we use only species and grades well-suited for the harsh New England climate.
Cedar Decking
A beautiful wood that naturally resists rot, insects, and warping, cedar has an attractive grain and takes stain very well. It can range in color from honey to light brown and weathers to an attractive silvery grey.
Meet Your Team of Custom Deck Builders in Cape Cod