Reputable professionals ensure a higher level of service
Our company provides comprehensive bathroom renovation across Cape Cod. We'll translate all your ideas into reality and give you the room makeover you've always wanted. We can remodel your entire bathroom, expand it, replace all existing fixtures, introduce new amenities, and enhance the overall appearance and functionality of the space. Just tell us your vision!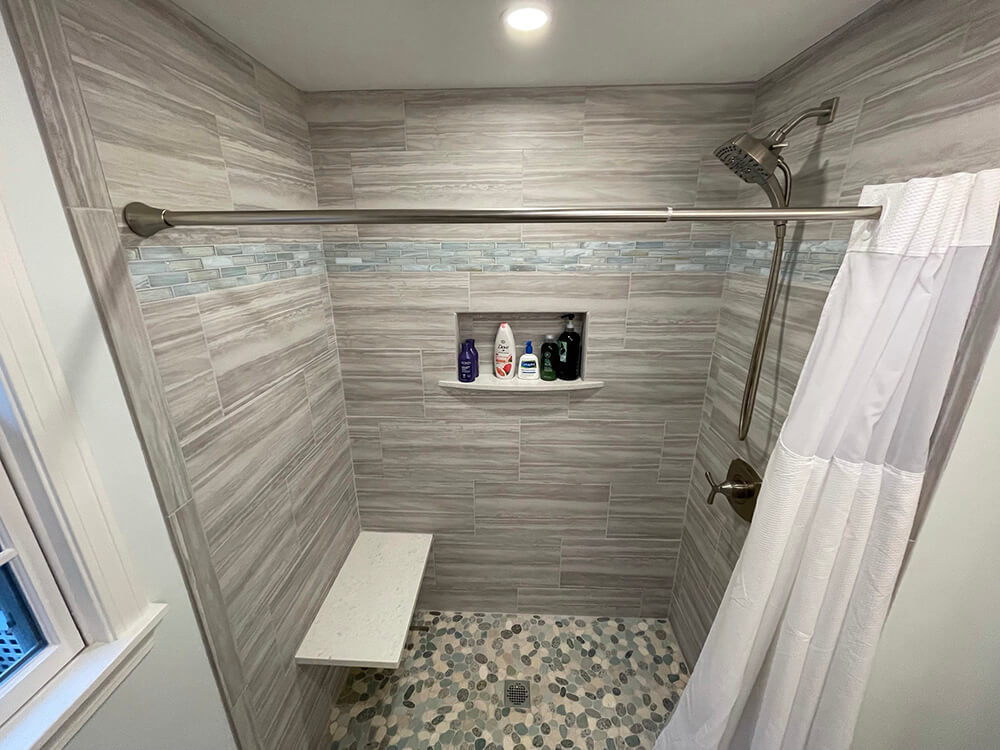 Top-rated bathroom renovations & remodels
We're your reputable bathroom remodeling contractors on Cape Cod that will transform your space according to your specifications. We have many projects under our belts, granting us the skills and the know-how to tackle a project of any size, scope, or complexity. Tell us what you'd like us to do and we'll handle the rest.
We're here if you're looking for a complete overhaul, a partial upgrade with a new shower, accents, and features, or a change in style and layout of your outdated design. We'll grant you a more functional, inviting, and luxurious space that ensures an exceptional return on investment. Our streamlined process ensures minimum stress and maximizes results.
Call Us Today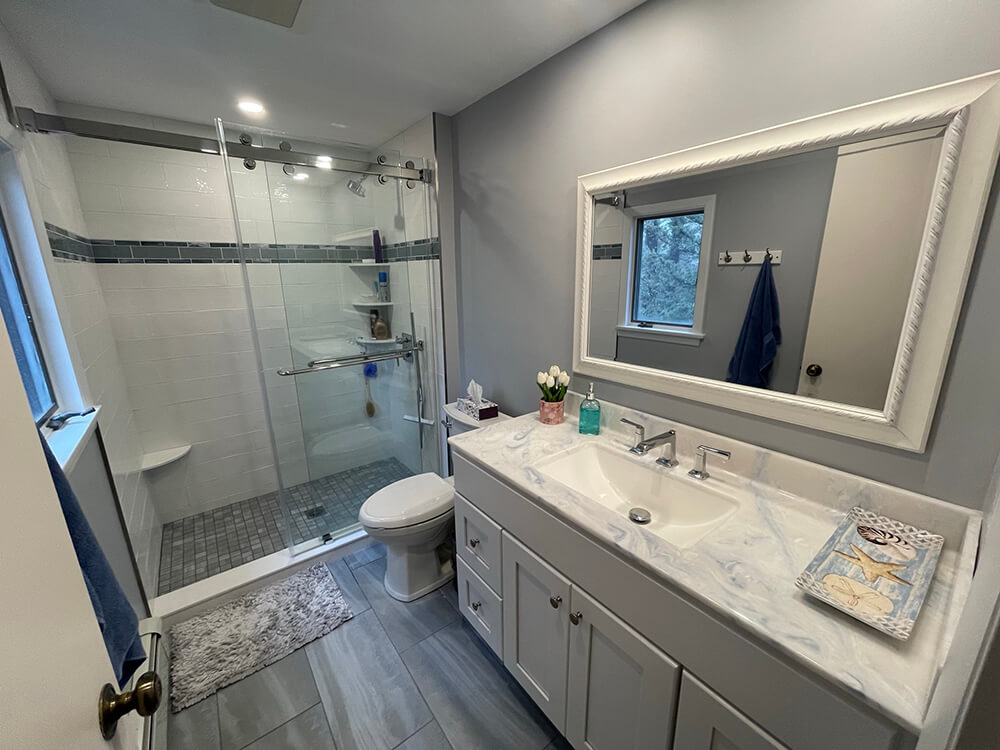 Cape Cod's expert bathroom remodel contractors
We have a team of experienced and imaginative designers and skilled and dedicated bathroom remodelers and contractors to aptly handle all aspects of your project. We combine our expertise with best industry practices and high-quality materials to ensure long-lasting results you'll be proud of.
We offer different types of professional services that range from replacing tubs and showers to comprehensive bath conversions. You can also rely on us if you're like a full bathroom renovation complete with fixture and fitting replacements, tile redesign, layout changes, and any other requirements you might have.
Our detailed process ensures fast & successful completion
Our bathroom remodels are seamless and straightforward
1. We first consult with you about every single detail
Our bathroom remodels or renovations begin with a no-obligation consultation where our team will inspect your property on Cape Cod and listen to your ideas and wishes. We'll also discuss the budget you've dedicated to the project in order to ensure all design propositions are in line with your requirements but also your possibilities. This is the ideal time for you to share any questions and doubts and allow our experts to shed some light on the topics important to you.
2. Our designers take over to propose different options
Our designers work off of your ideas and requirements to provide several different design options you can choose from. Our proposals are extremely detailed and cover all essential aspects of a full bathroom remodel or renovation, including materials, fixtures, fittings, finishes, lighting, as well as color palettes and combinations. This comprehensive approach ensures you get the best possible idea of what your future space is going to look like.
3. We break ground and start remodeling your bathroom
The final part of our bathroom remodeling is construction work. First, our contractors will assemble all the necessary materials, tools, and equipment necessary for your bathroom renovation. From there, they will work tirelessly to first perform all the necessary groundwork before moving on to install all the necessary fittings and fixtures. We ensure a fast turnaround, high-quality results, and maximum customer satisfaction with the work we've done.
Renovate your bathroom with our professional assistance!
Frequently Asked Questions