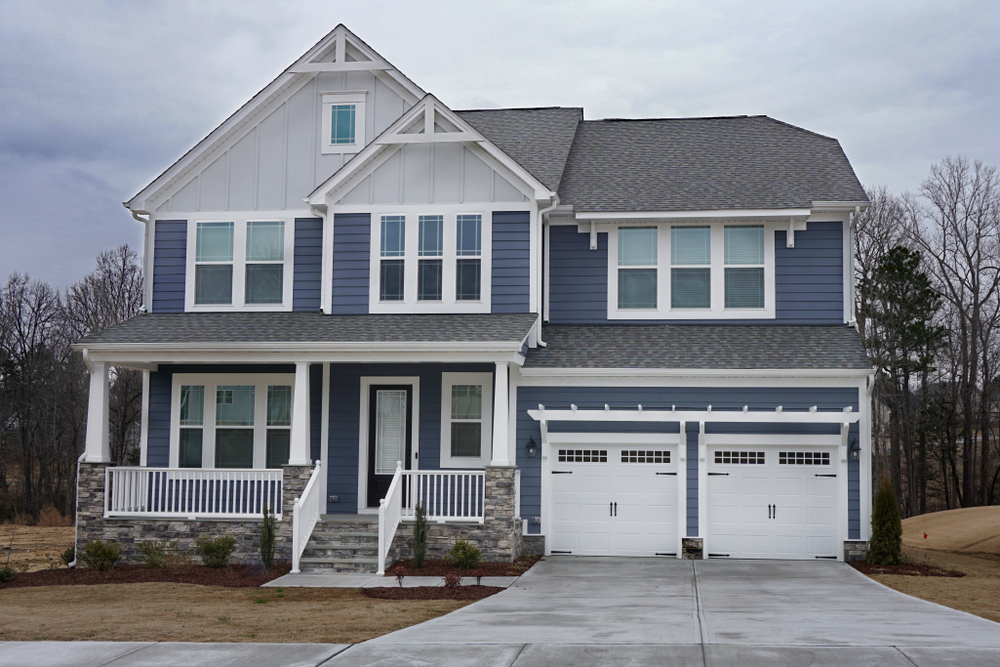 Your home is more than just a dwelling – it's a reflection of your dreams and aspirations. As your family grows and your lifestyle evolves, finding ample space becomes a top priority. A second-story addition presents a perfect solution to elevate your living space without sacrificing your beloved outdoor areas.
In this comprehensive guide, we delve into the numerous advantages of expanding your home vertically. Discover why a second-story addition in Cape Cod is the ultimate choice for enhancing your home's comfort, functionality, and aesthetics. Read on!
What are the benefits of a second story addition?
A second-story addition offers a wealth of benefits that cater to your specific needs and preferences:
1. Ample living space
Elevating your home with a second story instantly provides you with generous additional living space. Whether you require extra bedrooms, a home office, or a hobby room, the newfound square footage allows for versatile and personalized use, accommodating all your family's needs.
2. Preserving outdoor areas
One of the significant advantages of vertical expansion is that it allows you to retain your outdoor spaces. Enjoy your garden, patio, or backyard while still gaining the much-needed interior room for your growing family, striking a perfect balance between indoor and outdoor living.
3. Enhanced property value
Investing in a second-story addition is a strategic move that significantly increases the value of your property. The expanded living space and upgraded amenities make your home more appealing to potential buyers in the future, ensuring a strong return on your investment.
4. Improved functionality
A second story grants you the opportunity to optimize your home's layout. You can create separate zones for various activities, streamline traffic flow, and ensure every inch of space is purposeful and efficient, making everyday living more enjoyable.
5. Personalization and customization
With a second-story addition, you have the freedom to tailor your home to your preferences. Work closely with our expert architects and designers to craft a space that aligns with your unique style and individual requirements, transforming your home into a true reflection of your personality.
6. Cost-effective solution
Compared to relocating to a larger property, this type of addition proves to be a cost-effective solution. By avoiding real estate commissions and moving expenses, you can invest more into creating your dream home, optimizing your budget for maximum results.
7. Energy efficiency
A second-story addition provides the opportunity to implement modern energy-efficient features. From improved insulation to energy-saving windows and HVAC systems, you can reduce your environmental impact and lower utility costs, contributing to a greener and more sustainable lifestyle.
8. Strengthened family cohesion
As families grow and members' needs change, maintaining togetherness becomes crucial. This addition allows you to create dedicated spaces for everyone while preserving the sense of a united and cohesive home, fostering stronger family bonds.
9. Compliance with zoning regulations
In areas with strict zoning regulations, expanding vertically may be more feasible than horizontal extensions. Second-story additions often align better with zoning requirements, allowing you to navigate building regulations more smoothly, ensuring a hassle-free and compliant construction process.
Who are the go-to experts for a second story addition in Cape Cod?
At CPP Builders, we're passionate about turning your house into the home of your dreams. With years of experience and a team of skilled professionals, we specialize in creating exquisite second-story additions that not only expand your living space but also elevate your lifestyle. Our design-build process ensures a seamless and stress-free experience, from the initial consultation to the final touches.
We understand that every homeowner in Barnstable County and the region has distinct requirements, which is why we excel at designing ADUs that provide versatile living spaces and offer a valuable long-term investment. Whether you desire additional bedrooms, a home office, or a luxurious master suite, our team is dedicated to bringing your vision to life with unparalleled craftsmanship and attention to detail.