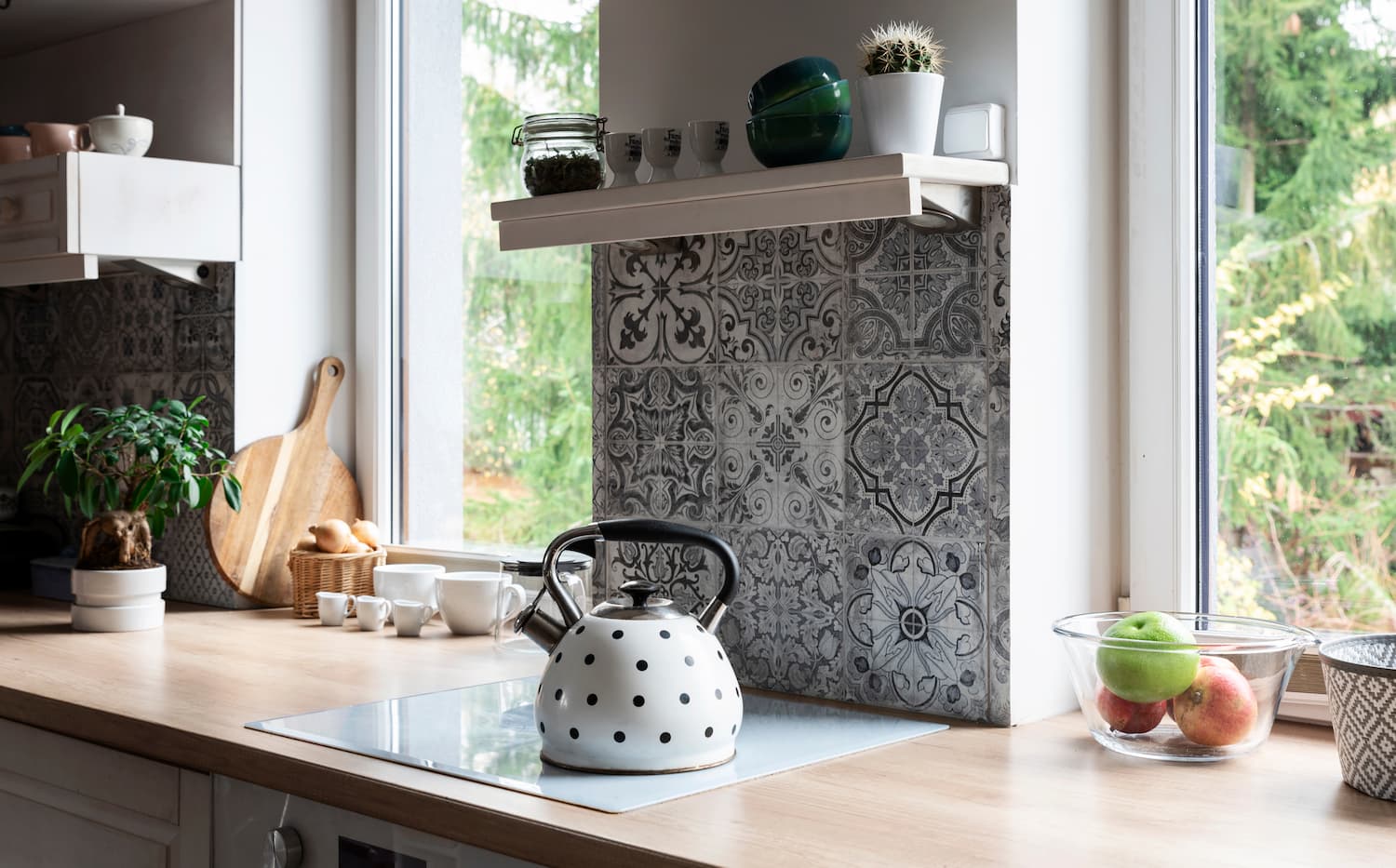 It's always a good time for a home improvement project, but especially at the end of the year so that you can ring in the New Year having a brand-new cooking space you and your family will love.
Read on to get some inspiration for your project from our top picks for 2023 trends you may want to follow. When you're ready to take the next step, you should choose the best kitchen remodeling company on Cape Cod to bring your vision to life.
6 Kitchen Design Ideas for 2023
Before you pick a trend you like, you should consider a few things so you know you're making the right choices. Start by answering these questions:
Does this trend go with what I want my kitchen to look like?

Is it functional as well as beautiful?

Is it worth the money or will it go out of style pretty soon?
Here are 6 ways you may want to remodel your cooking space:
Getting wood flooring
Nature provides great inspiration for home designs. So, it's not surprising that more and more people are going for natural and natural-looking materials when it comes to their kitchen floors. You may get real wood, vinyl, or laminate. This look is both trendy and timeless.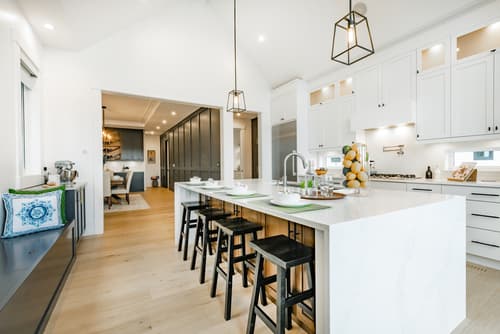 Creating a multifunctional kitchen island
Although you may already have a kitchen island and it's not exactly a groundbreaking trend, it's a staple for a reason. The 2023 kitchen island is bound to be even more convenient and functional as well as a great place to chat with your guests or prepare dinner with your family.
If you have it already, you can add more counter space, create more storage, and install a dishwasher. Having built-in drawers and shelves is also a great idea.
Adding color
Bold colors or pops of color here and there are here to stay. While neutral colors are timeless and easier to match, if you want to have a cooking space that's both unique and trendy, be playful and add some color.
Building open shelves
Open shelving is more and more common. It's a good way to display your lovely dishes, appliances, and decoration. Also, it's convenient to have what you need right there without having to open a bunch of cabinets.
Choosing open-plan designs
You may want to create a more spacious kitchen, connect it to your dining room, or install sliding doors. Whether you're hosting or cooking with family and friends, you won't have to bump into anyone and you'll be able to have a conversation. This is why open-plan spaces are still in style.
Maximizing storage
The things you don't want to display on open shelves can be stored elsewhere. This is where maximized storage comes in. Whether it's drawers, pantries, or an integrated fridge-freezer, it's always a good idea to get more storage solutions.
Where do you find the best kitchen remodeling company on Cape Cod?
If you want a reputable remodeling company with years of experience and numerous happy clients across the region, look no further than CPP Builders. We've perfected a full-service approach that includes a cooperative consultation, customized planning and designing, high-quality construction, and more.
Our team will give you suggestions and advice as well as answer your questions about the benefits of kitchen remodeling, common mistakes to avoid, and ways to add the most value to your home.
We'll handle your project from start to finish so feel free to relax and visit Dennis Port with your friends and family. Get in touch with us today!