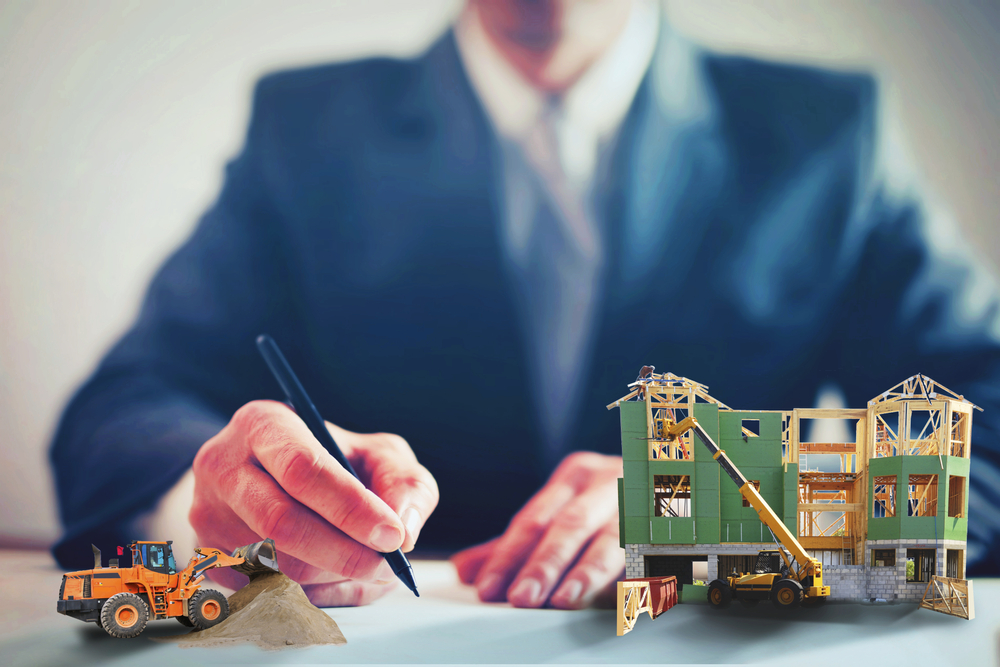 Owning your home is a universal desire all of us can relate to, especially the idea of having a tranquil summerhouse representing that special haven of relaxation and cherished moments. Those are the places where dreamlike memories are created under the warm sun and gentle breezes.
If you're considering the Cape Cod new construction option for your family, you're probably feeling overwhelmed with excitement and high expectations. After all, creating your dream home is one of life's biggest goals. However, this one involves careful financial planning to ensure a smooth and stress-free process. That's why we created this guide, outlining the essential financial steps to help you prepare for an efficient process and satisfying results of your house-building project.
How do you financially prepare for building a house?
Opting for Cape Cod's new construction is an exciting opportunity to create the home you've always imagined. However, careful financial planning is essential to successfully navigate the complexities of building a house. These financial steps will guide you toward a victorious new construction project.
Set a realistic budget
Begin by determining how much you can comfortably allocate to your new construction project. Evaluate your current savings, income, and any available financing options. Your budget should cover construction costs, permits, design fees, and a contingency fund for unexpected expenses. A realistic budget is the foundation of a successful building project.
Secure financing
Securing financing is a common step in new construction unless you have the full amount saved. Explore mortgage options tailored to your needs. Your credit score, income, and down payment will influence the type of loan you qualify for. Make sure to consult a financial advisor to find the best solution for your circumstances.
Choose a reputable contractor
Selecting the right builder is crucial. Research and interview several Cape Cod new construction builders to find one that aligns with your vision and budget. Ask for detailed quotes and references. A reputable builder will help you understand all costs associated with your project and ensure transparency throughout the building process.
Plan for design and permits
Designing your dream home involves architect fees, blueprints, and, potentially, interior design costs. You should also factor in the expense of obtaining necessary permits. These costs are frequently overlooked but essential for ensuring your new construction complies with local regulations.
Create a contingency fund
It doesn't matter how detailed your plans are – unanticipated expenses can arise during construction. It's recommended to set aside about 10-15% of your budget as a contingency fund. This financial cushion can cover unforeseen issues, design changes, or material price fluctuations.
Consider energy-efficiency
While it generally requires an initially higher investment, incorporating energy-efficient features into your new construction can save you money in the long run. Energy-efficient appliances, windows, and insulation can lower utility bills, helping reduce the overall cost of homeownership.
Review contracts carefully
Once you've chosen a contractor, review the construction contract meticulously. Ensure that it includes all agreed-upon costs, timelines, and warranties. If any part needs to be clarified, seek legal advice to protect your interests.
Monitor expenses
Throughout the construction process, keep a close eye on expenses. Regularly review invoices and communicate with your contractor about any discrepancies or concerns. Staying vigilant can help you avoid overspending and ensure that your project stays on track.
Who on Cape Cod performs new construction of high quality?
If you're ready to make your dream home a reality, consider partnering with CPP Builders. Our experienced team can help you navigate the financial aspects of the construction process and ensure your Cape Cod dream home becomes a reality. We'll walk you through the stages of building a new home, provide accurate information about everything you need to know before building a house, and remind you of all the details that frequently get overlooked by many.
Whether your dream is a home close to Cape Cod National Seashore or anywhere else in the area, contact us today and get started on your path to homeownership.