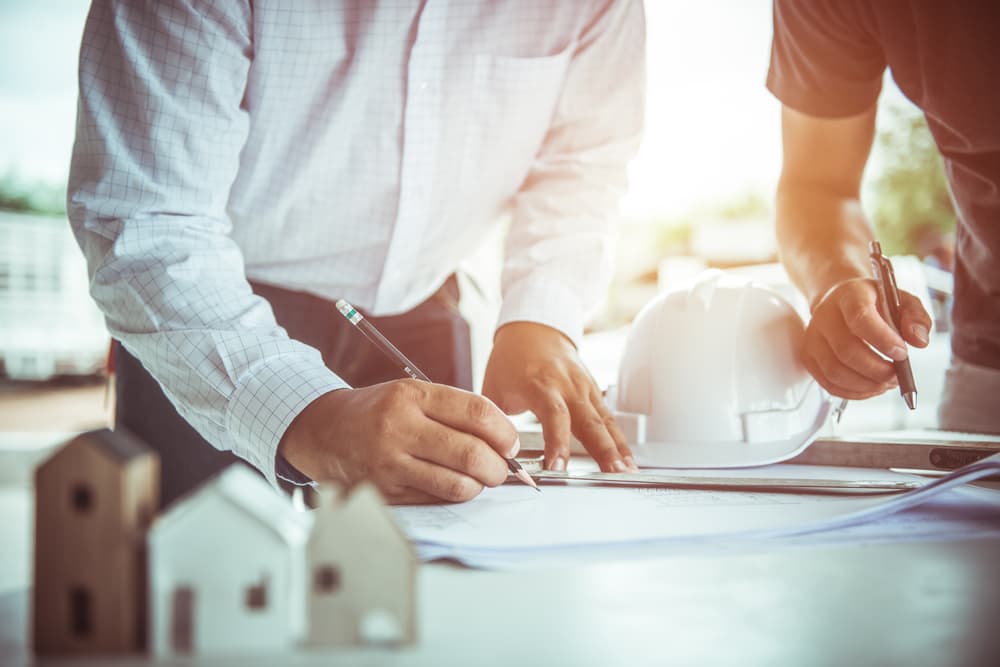 Building a new home is a serious undertaking with so many things to consider and decisions to make, big and small. It requires your full commitment, a lot of planning and vigilance, and even then some things may fall from view and get forgotten altogether. On the other hand, it's perfectly understandable that while people are focusing on the main elements like the foundation, the walls, and the roof, nuances sometimes get overlooked. 
While working with a seasoned team of new home builders in Cape Cod who can deliver the highest standards of house building will certainly help, it's still important to have a certain knowledge of the process and keep a firm grip on how the project is developing. In today's blog, we'll explore 8 things that are usually not front and center of people's thinking but deserve their full attention.
What to watch for when building a house?
Keep these 8 often-forgotten aspects of building a new home in mind to ensure that your future residence is not just beautiful to look at, but also functional and well-prepared to shelter your family no matter what the future holds.
1. Make room for storage space
While future homeowners are busy designing the perfect home layout and choosing floor plans and finishes, they can forget to address their storage needs. Remember to account for closets, pantries, attic or basement storage, and built-in shelves. Adequate storage can make a big difference between a tidy and spacious living space and a cluttered one.
2. Plan for outdoor outlets and water sources
You'll probably look to spend as much time as possible in your backyard during the warmer months so it's important to think about your outdoor needs, whether it's for holiday lights, gardening, or an outdoor kitchen. Placing water outlets and spigots in convenient locations will improve your backyard experience and help you avoid a lot of hassle down the line.
3. Make room for future-proofing with conduits
It's important to account for technological changes that are happening faster by the day. If you install conduits for cables and wires during the construction phase, it will make it much easier to upgrade and add services in the future, including optical internet, home automation, or security systems.
4. Consider dimmer switches
Dimmer switches offer a lot of flexibility when you want to dim the lights and create a special atmosphere for a party, date night, or a quiet dinner. They not only provide an opportunity to adjust lighting based on mood or time of day but can also be a practical way to conserve energy and extend the lifespan of your bulbs.
5. Incorporate a central vacuum system
While this may seem like a luxury, a central vacuum system can be a great addition, especially for larger homes. It's far more cost-effective and easier to install a central vacuum system during construction than after. Besides better suction power and ease of use, they also offer improved indoor air quality which is important for people with respiratory issues and allergies.
6. Think about bathroom exhaust fans
Since bathroom exhaust fans are essential for moisture control, preventing mold growth, and removing odors, it's surprising how often they get overlooked during the bathroom design stage. Even though they are small in size, they play a vital role in maintaining a healthy bathroom environment. Keep them in mind during the bathroom planning phase and you may spare yourself a lot of trouble later on.
7. Extra insulation always pays off
The walls usually get the most attention when it comes to insulation, but don't neglect other areas. Proper insulation of the attic, basement, and even the garage can drastically improve your home's energy efficiency and offer a more consistent indoor temperature year-round. Plan ahead and you'll save money and enjoy greater comfort once everything is done.
8. Window placement for cross-ventilation
The positioning of windows is more than just about the view and can make a huge difference in the natural ventilation of your home. When windows are positioned to optimize natural airflow, they can capture prevailing breezes, promote natural cooling, and reduce the reliance on artificial air conditioning, leading to both comfort and energy savings.
Where can I find the best new home builders in Cape Cod, MA? 
If the time has come to settle on Cape Cod and construct your private paradise, look no further than CPP Builders. With a team of vetted and insured professionals, cutting-edge equipment, and carefully sourced materials, we have the know-how and experience to build the home of your dreams for you and your loved ones.
With our specialists by your side, you won't have to worry about a thing and can be sure that the project is advancing according to plans, the budgeting is kept under a tight leash at all times, and all the aspects of construction are taken care of.
Whether you're exploring locations around the Highland Light or further inland, we're primed and ready to build you a home that will provide a perfect foundation for a comfortable and prosperous future. Reach out to us today!