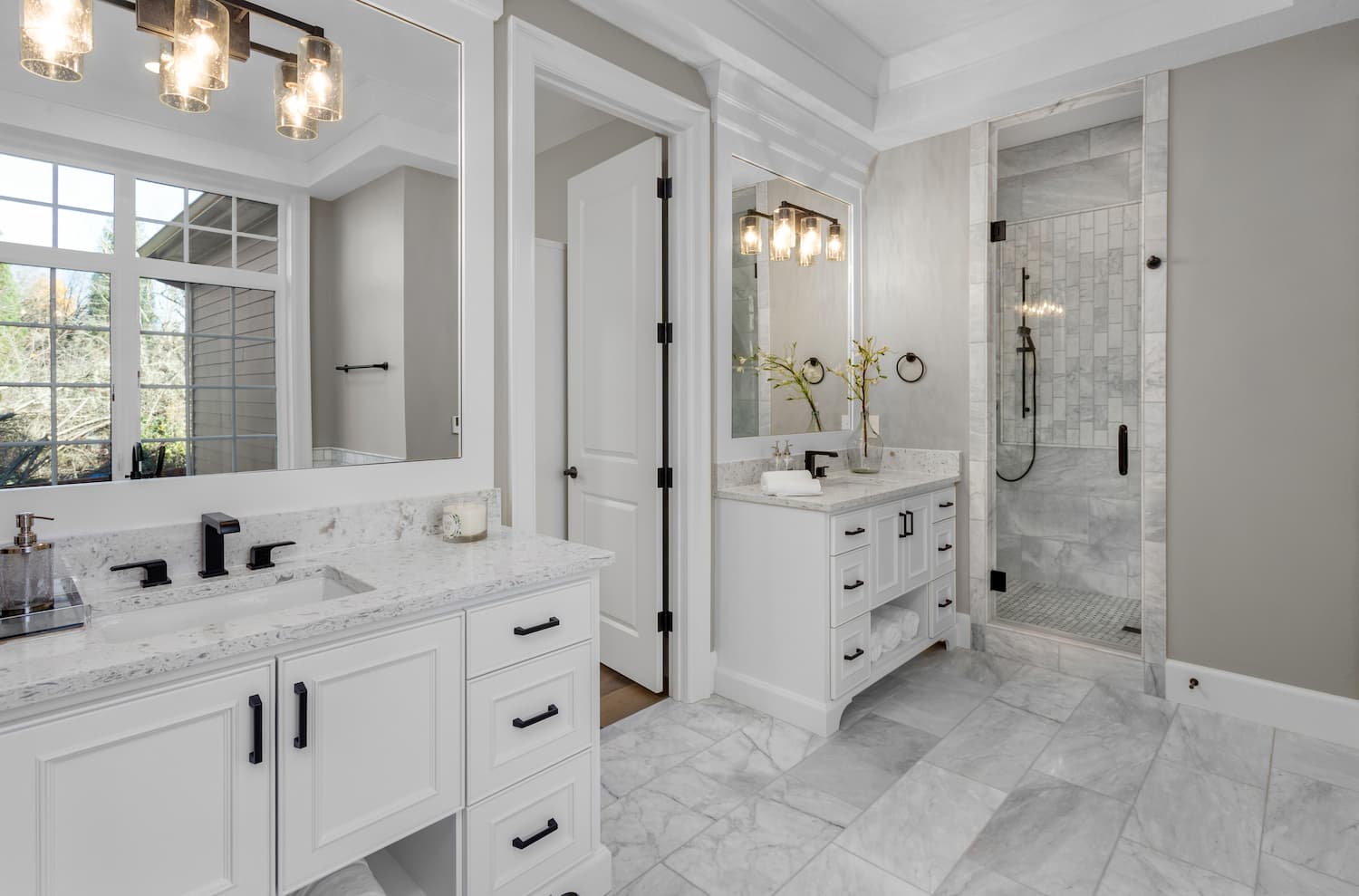 Are you considering a bathroom remodel to spruce up your home? While it brings a nice change, it can also be a major project that can take a lot of planning and increase the value of your home.
Before you start planning your home improvement project, keep reading to find out how a bathroom remodel can boost your home value. It's also important to entrust your renovation on Cape Cod to bathroom remodelers you can trust, and we can also help you with that.
How can I increase the value of my bathroom?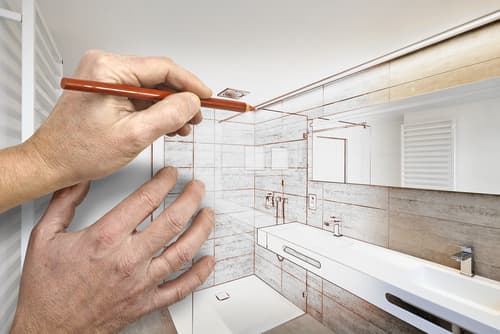 When you notice any signs your bathroom needs a remodel, you can kill two birds with one stone. Various bathroom renovations can boost the value of your bathroom and in turn your home's resale value. Here are a few upgrades you may consider adding to your remodeling project plan as they bring the most ROI:
1. Updating the Vanity
Focusing on the vanity area in your toilet could bring the most added value to your bathroom and your entire home. This type of renovation may include adding and/or upgrading:
Sinks

Faucet

Mirror

Countertops

Lights

Built-in shelves
Most homeowners typically go for granite countertops, add double sinks, and pick modern sinks.
2. Renovating the flooring
Changing dingy or old-fashioned flooring is also a popular item on the bathroom renovation checklist. A brand new floor will look more appealing to prospective buyers as well as to current homeowners.
You may go with vinyl, porcelain, or ceramic tiles or choose a more expensive upgrade and install wood or stone flooring. The most important detail is to pick durable and waterproof floors to ensure your renovation is worth it.
You can also have your contractors install heated floors which come in handy during wintertime and add on the appeal to potential buyers.
3. Upgrading the cabinets
Giving your cabinets a facelift may give your bathroom a whole new look. You can focus on making more space for towels, cosmetics, and other items. Also, you can replace the hardware and drawers. Refacing your cabinets may also be exactly what the room needs to have a unified aesthetic.
4. Remodeling the bathtub or shower
More and more people are remodeling their bathrooms by installing a large walk-in shower with glass doors. It is a modern and spacious solution that will definitely raise the room's value and appeal. If you have two bathrooms, having at least one bathtub is a good idea because not having it may be a dealbreaker for some buyers.
How much value does a bathroom remodel add to your home?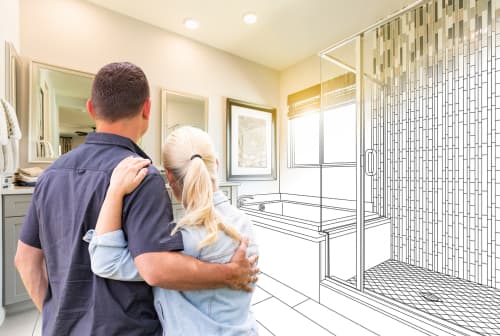 The exact value a bathroom renovation project will add to your house depends on a lot of factors. However, you can expect a bump between at least 10% and 20%, while the national average ROI of bathroom remodels is 58.9% in 2022.
By finding the best contractors, you'll be able to ask all your questions and make the smartest plan for your renovation project that will bring the most value as well as enjoyment.
Where can you find dependable Cape Cod bathroom remodelers?
We at CPP Builders are client-oriented professionals at your disposal for bathroom remodels and other home improvement projects. Our team of highly skilled and experienced designers and builders will make sure you get the bathroom of your dreams while also adding to your home value.
From the initial consultation, suggestions, and planning to the execution and finishing touches, you can count on our expertise. Don't hesitate to get in touch with us, get a free estimate, and see for yourself why we have a long-standing reputation for high performance and professionalism on Cape Cod and the surrounding areas.