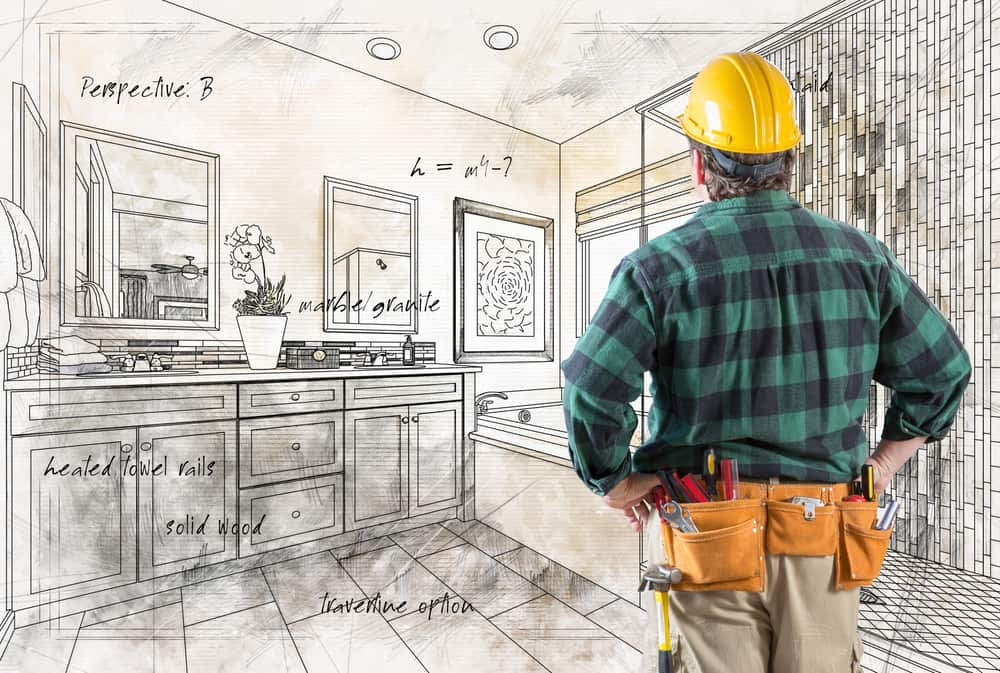 Are you considering renovating your bathroom? If so, there are a few signs you should look for to indicate that it's time for a change. We'll discuss the most common reasons for bathroom remodeling in areas such as Cape Cod, the signs that it's time for a renovation, as well as some tips on how to get started. 
So if you're thinking about giving your bathroom a facelift, keep reading!
Do I need a bathroom remodel?

If you're thinking about renovating your bathroom, it's important to know when the time is right. Here are five signs that indicate it might be time for an update:
Your bathroom is outdated: The style of your bathroom may no longer be in line with the rest of your home, or it may simply be dated compared to more modern designs. If you're ready for a change, a renovation can help bring your bathroom up to date.

Your bathroom is small and cramped: If you're constantly feeling cramped and uncomfortable in your bathroom, it might be time to expand. A renovation can give you the extra space you need to move around comfortably and make the most of your space.

You're tired of looking at the same old thing: If you've grown tired of your bathroom, a renovation can give you the chance to start fresh. This is your opportunity to design a space that reflects your personal style and taste.

Your bathroom isn't functioning properly: If your bathroom isn't working as well as it should be, it's time for a change. Renovating can help you fix any functional problems, so you can enjoy a more efficient and effective room.

You want to increase your home's value: If you're thinking about selling your home in the near future, a bathroom renovation can be a great way to increase its value. Even if you're not planning on selling anytime soon, a well-designed bathroom can add resale value to your home.
If you can relate to any of these reasons, then it might be time to start planning the renovation. By making some simple changes, you can create a space that is both stylish and functional. So, don't delay—contact a local contractor today to get started on your new project.
Is it worth it to remodel a bathroom?
There are a few things to consider when deciding whether or not renovating your bathroom is worth it. Before you decide to begin the project, be sure to consider all of them.
The cost
A complete bathroom remodel can be quite costly, depending on the size of your bathroom and the extent of the work required. However, if you are planning on selling your home in the near future, a bathroom remodel can be a good investment, as it can help to increase the value of your home. 
The usage
Another thing to consider is how much use your bathroom gets. If you have a large family or entertain often, a remodeled bathroom can be a real lifesaver. Additional storage, double sinks, and a walk-in shower are just some of the features that can make your life easier. 
Personal style
Finally, you should also think about your personal style. If you're someone who enjoys a luxurious soaking experience, then a high-end bathroom remodel could be a wise investment. 
However, if you're more of a low-maintenance individual, then a more modest update may suffice. It's also important to consider how well the new idea matches your existing décor. 
Who should I call for professional bathroom remodeling in Cape Cod and the surrounding area?

If you're considering a bathroom remodel, you'll want to work with a professional company that has experience and a proven track record. At CPP Builders, we have seasoned contractors with years of experience in bathroom remodeling, who are fully licensed and trustworthy. 
We're confident that we can help you create the bathroom of your dreams. We'll work with you to understand your vision and make sure that it's reflected in the final design. While our pros work away, you're free to relax at Old Town House Park.
If you're ready to get started on your bathroom remodel, call us today. We'll be happy to provide you with a free consultation and estimate. We look forward to helping you create the perfect space!