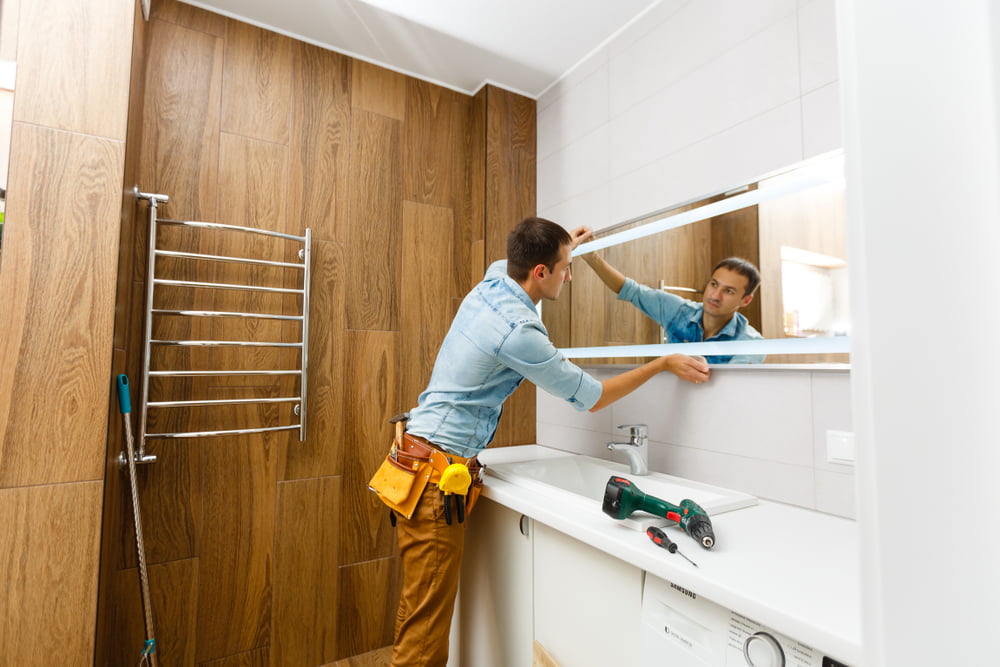 Whether your bathroom is outdated and in need of a serious overhaul or just needs a few small tweaks, a remodel can be a great way to give it new life. If you're considering giving your bathroom a makeover, this guide will tell you everything you need to know. 
We'll help you create the ultimate checklist for the project, as well as some tips on how to plan and execute the renovation successfully. Most of Cape Cod homeowners prefer to get well-informed before starting the bathroom remodeling process.
So whether you're dreaming of a luxurious spa-like oasis or just want a room that's more functional and comfortable, read on for inspiration and advice.
What should be included in a bathroom remodel checklist?
When planning a bathroom renovation, it is important to create a checklist of all the tasks that need to be completed. This will ensure that nothing is forgotten and that the project stays on track. Some of the things that should be included on the list are:
Selecting a new layout: One of the first things to decide is how the new bathroom will be laid out. This includes choosing the placement of fixtures like the sink, toilet, and shower.
Installing new fixtures: Once the layout is decided, it's time to install any new fixtures. This may include a new toilet, sink, faucets, and lighting.
Tiling: Tiling can add both function and beauty to a bathroom. When selecting tile, it is important to consider both durability and aesthetics.
Paint colors: Paint can help to create a cohesive look in a bathroom. When choosing paint colors, it is important to consider both the walls and the trim.
By including all of these tasks on a remodel checklist, you can be sure that your renovation will go smoothly.
How to plan and prepare for a bathroom renovation?
Planning and preparing for a bathroom renovation can seem daunting, but with professional help and proper preparation, it can be a smooth and satisfying process. Here are a few things to keep in mind:
Come up with a vision
First, make sure you have a clear vision for your new bathroom. What kind of style are you going for? What colors and materials do you want to use? It can be helpful to browse the internet for inspiration or ask your contractor to help with some ideas.
Plan your budget
Second, start planning your budget. How much can you realistically afford to spend? Research different materials and fixtures to get an idea of what will fit into your budget. Keep in mind that you may need to make some compromises – but that's okay! Just be sure to stay within your means.
Materials and furniture
Third, begin the process of sourcing materials and fixtures. This is where your vision will start to come to life. Be patient and take your time to find the perfect pieces for your space. Look for durable, timeless furniture pieces and fixtures that will last you for a long time while looking great at the same time.
Get started
Fourth, once you have all of your materials and fixtures, it's time to start the renovation process! Find a reliable professional contractor and start making your dream bathroom a reality. The renovation will not only make your space look amazing, but it will also increase your home value.
Where in Cape Cod and the surrounding area can I find a reliable contractor for bathroom remodeling?
If you're planning to renovate your bathroom space, you want to make sure you find a reliable and experienced company to do the work. CPP Builders has a team of dependable contractors with years of experience in bathroom remodels, so you can rest assured that your project is in good hands. 
Our contractors are licensed, qualified and follow the state codes for contractors. We're passionate about creating beautiful bathrooms that are functional and stylish, and we work closely with our clients to make their vision a reality. 
We understand that renovating your bathroom can be a big undertaking, so we work diligently and efficiently to minimize disruptions and get the job done right the first time. We operate across your entire area, from the neighborhoods around Marconi Beach to the rest of the peninsula. 
Contact us today to learn more about our services and get started on your bathroom renovation!