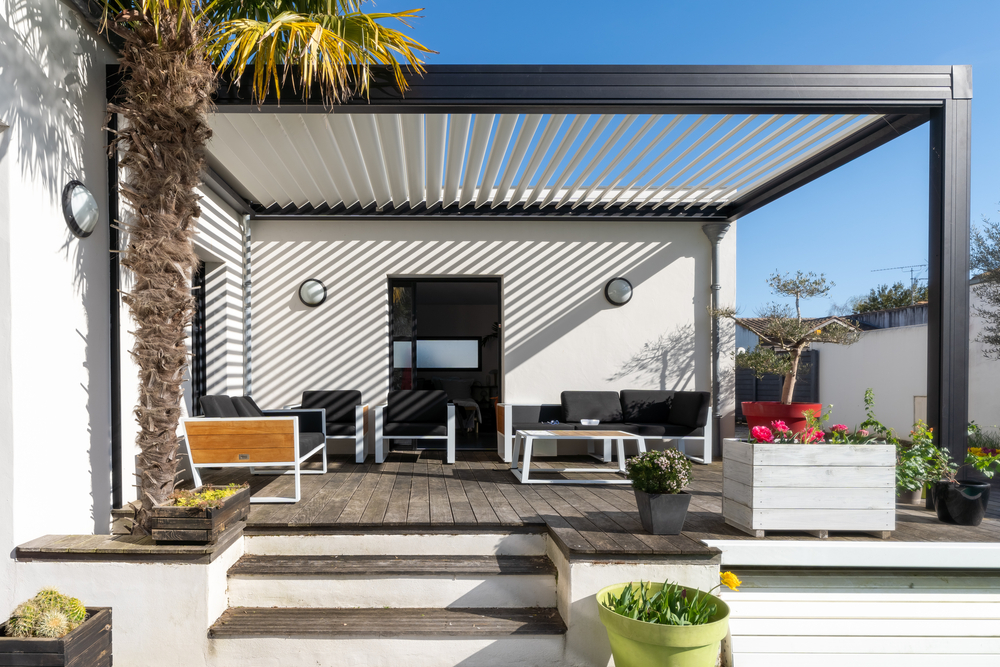 Adding a porch to your home can provide many benefits, making it an excellent investment and a more pleasant place to live. Aside from improving the curb appeal of your Cape Cod home, these house auditions also increase living space. There are numerous reasons to consider adding a porch to your residence or summer house. With a variety of materials and designs available, you can create a porch that meets your needs and fits your personal style.
Home addition companies can offer their professional guidance to help you make an informed decision when selecting the appropriate design and features that best suit your needs and preferences. They can also consider factors like the local climate and building codes to ensure that the porch meets the necessary requirements.
What are the advantages of a porch?
A porch can be an excellent addition to your home, providing many benefits that make it well worth the investment. From creating a welcoming entryway to adding value to your property, there are many reasons to consider incorporating a porch into your home design. In this article, we'll explore the benefits of a porch in more detail.
Improved curb appeal
One of the most significant benefits of a porch is that it can significantly improve your home's curb appeal. A well-designed porch can make your home more attractive and welcoming, giving it a unique character that stands out from other homes in the neighborhood. In addition, decorative elements, like railings, columns, and lighting, can enhance its overall look and feel.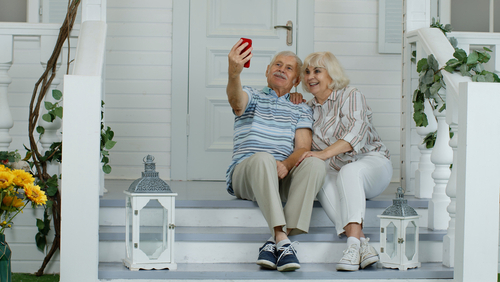 Increased living space
A porch can provide an additional outdoor living space that is both functional and comfortable. Whether you want to use it as a relaxing spot to read a book, entertain guests, or enjoy a cup of coffee in the morning, a porch provides a versatile space that can be used in many ways. The right design can seamlessly integrate with your indoor living space, providing a smooth transition between indoors and outdoors.
Protection from the elements
A porch can provide protection from the sun, wind, and rain, allowing you to enjoy the outdoors in comfort. This is particularly useful during the summer months when temperatures soar and the sun can be intense. In addition, a porch can help keep your home cooler by blocking the sun's rays from entering your windows, which can help reduce your energy bills.
Enhanced privacy
Adding an additional layer of privacy to your home allows you to enjoy the outdoors without feeling exposed to the prying eyes of neighbors or passersby. Depending on the design of your porch, you may be able to add screens or other features to create a more secluded space.
Increased home value
Adding a porch to your home can increase its value significantly. It can enhance your home's overall look and feel, making it more attractive to potential buyers. It can also add functional living space to your home, which is always a plus for home buyers.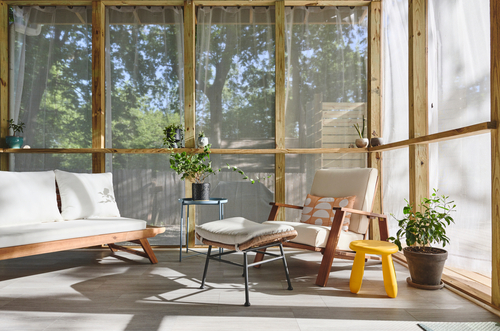 Cost-Effectiveness
Adding a porch can be relatively cost-effective compared to other home improvement projects. While the exact cost will depend on the size and materials used, porches are generally less expensive than other types of additions. It can also be a smart investment in the long run by increasing the value of your home. 
Easy Maintenance
Porches are generally easy to maintain, especially if you choose low-maintenance materials like vinyl or composite decking. With regular cleaning and occasional repairs, your porch can look great for years to come.
Where on Cape Cod can I find a skilled & reliable team for house additions? 
If you've made up your mind about improving your home with a gorgeous porch or need some help weighing out the options, CPP Builders can offer a full range of home improvement and remodeling services, whether you want to add a new deck to your home or have any other project in mind. 
We also provide experience-based advice about the best way to prepare for a home addition project. We also help you with modern home improvement ideas if you're unsure what type of change you'd like to make.
Whether your home is near Nauset Light or anywhere else on Cape Cod, you can contact us for a free consultation. Call us today and let us know how we can help!